India-Nordic Countries Bilateral Talks
For Prelims: Nordic Countries, Second India-Nordic Summit.
For Mains: India's ties with Norway, Sweden, Iceland and Finland
Why in News?
Recently, the Prime Minister of India held a series of bilateral meetings with his counterparts from Denmark, Norway, Sweden, Iceland and Finland.
At the meetings, a discussion was made regarding ways to further deepen bilateral ties and views were exchanged on regional and global developments.
The meeting was organized on the sidelines of the second India-Nordic Summit in the Danish capital, Copenhagen.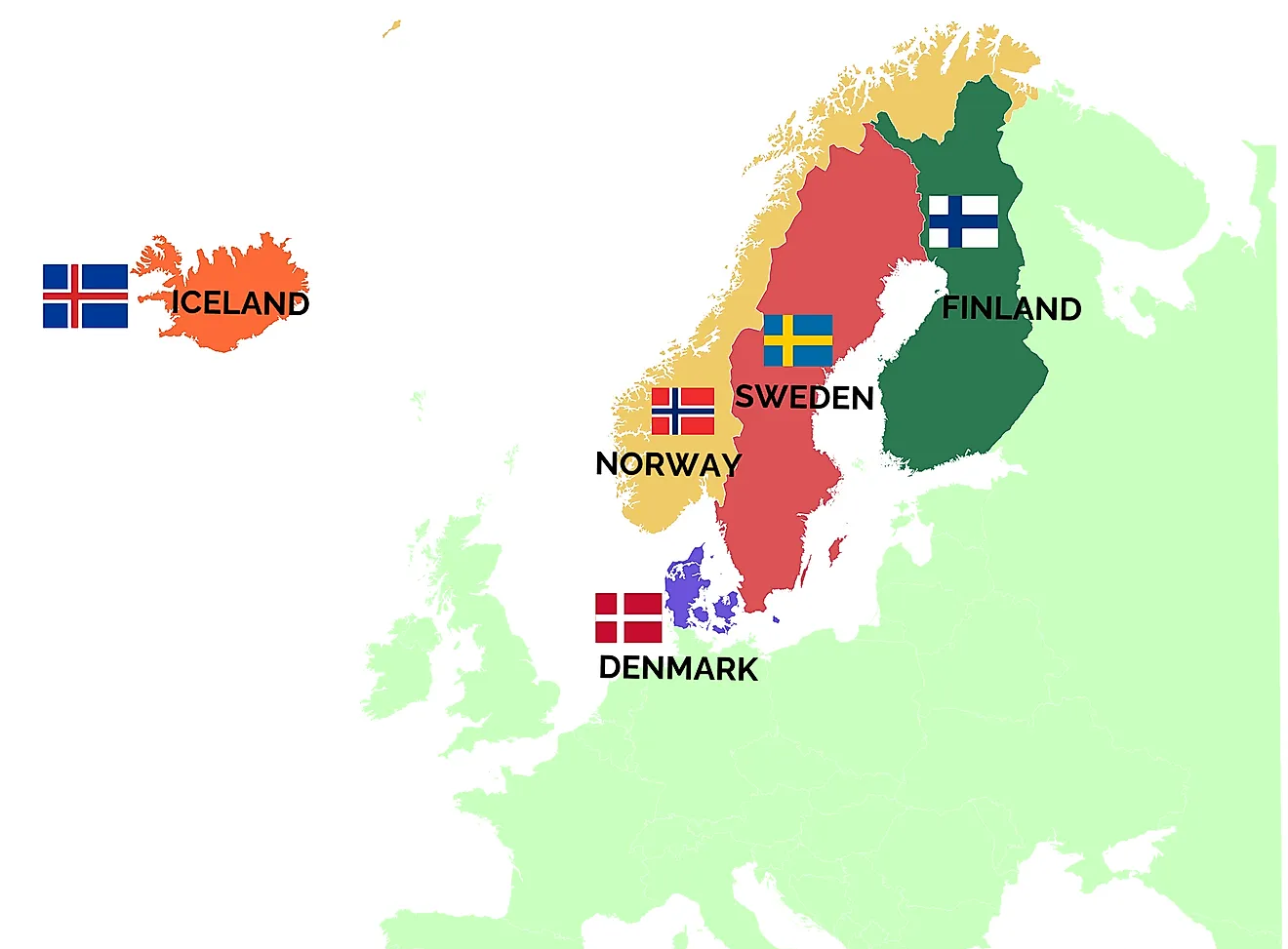 What is the Background of Second India-Nordic Summit?
The second edition held against the backdrop of the two most significant events that affected the world.
Besides economy, trade and investment, the summit can be seen from the perspective of the concept of the welfare state that goes along with capitalism and democratic practices, blending the welfare model with the market economy.
India invited Nordic companies for investing in the blue economy sector, especially in Sagarmala Project.

India's Arctic Policy provides a good framework for expansion of India-Nordic cooperation in the Arctic region.

The Nordic countries reiterated their support for India's permanent membership of a reformed and expanded United Nation Security Council.
At the inaugural edition of the summit in 2018, the focus of the leadership was on global security, economic growth, innovation and climate change while emphasizing innovation and digital transformation as a driver of growth.
What are the Highlights of the Meeting?
What is the Significance of Nordic Countries for India?
India and Nordic countries enjoy robust business partnerships though the economics of these countries individually is much smaller than those of the G20 countries.

The combined GDP is over USD 1.6 trillion, with a per capita income of around USD 54,000.
The total bilateral trade and services between India and the Nordic countries is USD 13 billion.

Areas of Cooperation: The countries which have technological prowess and growing business ties will explore cooperation in five areas of mutual interest.

These include green partnership, digital and innovation economy, trade and investment linkages, sustainable development, and collaboration regarding the Arctic region.
Apart from the United States, India is the only other country with which the Nordic countries have summit-level meetings.