Dear Students,

Drishti IAS has set a benchmark through its pedagogic methodology for Civil Services Examination. In this effort, Team Drishti experiments through various academic programmes such as Asmita-Saarthi, Mentorship and the Interview Guidance Programme.
It has often been observed that many meritorious aspirants, due to their introvert nature, face difficulty in expressing themselves. The lack of self-confidence also affects their performance in the Interview. This has led to good candidates missing out on a good rank or a preferred service due to low scores in the final stage of the exam.
The ability to develop opinions and clarity of thought are some of the personality traits that are desirable in an administrator. As a matter of fact, these attributes are also helpful in writing answers in the Main Examination.
In our vision to further improve the selections in the Civil Services Examination, we are introducing, Manthan. The purpose of this initiative is to ensure that students receive a holistic preparation covering all the three stages, i.e., Prelims, Mains, and Interview, of the examination.
We will be organizing a series of extra-curricular activities for the students of Drishti IAS. The activities will help in the overall personality development of the aspirants and will especially help them in overcoming the difficulties faced during the Personality Test/Interview.
Team Drishti prides itself in nurturing these qualities in budding aspirants and helping them realise their dream of getting into the coveted services.
List of Activities Planned: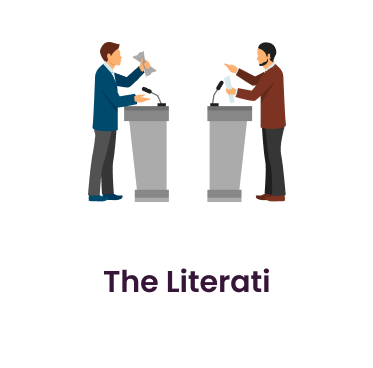 * Over time, more activities will be planned and added to the list.
Frequently Asked Questions
What is Manthan?

It is an initiative of Drishti IAS which intends to provide a platform to the civil services aspirants to develop and enrich diverse aspects of their personality. In this programme an effort will be made towards confidence building in the aspirants through some selected extra-curricular activities, which will be beneficial for them in the Interview and other related aspects of life.



What is the objective of this initiative?

The objective is to hone the overall personality development by focusing on confidence, knowledge, and communication skills of the aspirants and to free them from stage fright. Apart from this, it will also help in breaking the monotony of studies and will be beneficial for the mental and psychological well-being of the aspirants.



Is participation open to all?

For now, only the students of offline foundation batches will be able to participate in this programme.



How can I participate in this programme?

To participate in this programme, you will have to register for the same on Drishti IAS's website



Can I register after the last date for registration has passed?

No. You cannot register for the programme after the last date for registration has passed.



How many competitions can I participate in?

You can take part in as many competitions listed on Drishti IAS's website. However, you cannot participate more than once in the same competition.



Do I have to pay any entry fee for this?

No. This programme is completely free, and no entry fee is required to be paid.



Will I get any prize for winning?

Prizes, as decided by the management, will be given to the winners.



For how many days will the programme last?

Each activity under the programme will have a varying timeline. On an average, each activity will be held for a period of 3 to 5 weeks at every centre.



Where will the events be held?

This is part of the classroom programme, and the events will be held in the classrooms at the respective centres.



Will this programme hinder my studies?

Usually, all competitions will be organised on Sundays and your participation in them will be completely voluntary. As planned, this programme will not have any negative effect on your studies. If you participate, it will add value to your preparation as a dynamic personality is a desirable quality often looked for by the Interview boards.



Will I get a compensatory day off if the event is held on Sunday?

No. Your participation is completely voluntary. No compensatory leave will be provided.



Will this be a one-time event?

Each activity under the programme will be conducted only once at every centre.



Can I participate in place of my friend if I have not registered?

No. You must register yourself to be a part of the programme. You will not be able to participate in someone else's place.



What if I am not satisfied with the results?

The decision of the judges and the management will be final, and no further appeals will be accepted.
Disclaimer: Use of unruly, provocative and/or derogatory language or content in any performance is strictly prohibited. The usage of such language or content will lead to immediate disqualification and no further participation in any other activity of the programme will be allowed.