Switch To Hindi
India-China on Brahmaputra
Why in News
The construction of several dams along the Brahmaputra river (known as Yarlung in China) on the Chinese side has become a repeated cause of concern for India.
As India and China continue to grow demographically as well as economically amid increased consumption among its citizenry, both nations face water constraints and in a race to develop new projects in order to overcome them.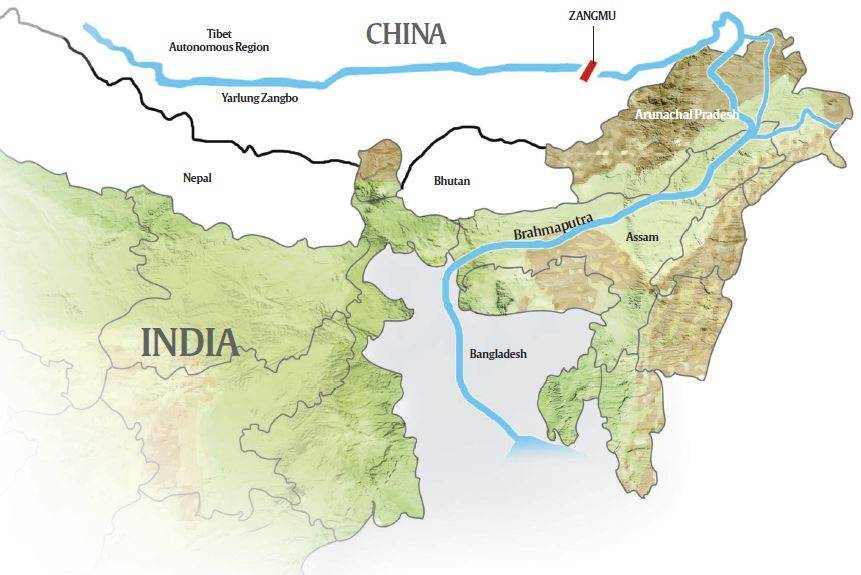 Key Points
Way Forward
With India-China relations hitting its lowest point since the 1962 war, border infrastructure has come under intense scrutiny. Alternative solutions to solving the water crisis which have to be adopted in order to neutralise this ticking water bomb.
Both nations must cease new constructions on the river and commit to potentially less destructive solutions like building a decentralised network of check dams, rain-capturing lakes and using traditional means of water capture.
These measures have shown effective results in restoring the ecological balance while supporting the populations of the regions in a sustainable manner.
India and China do not have a water-sharing agreement and they should work upon it. Both nations share hydrological data so it becomes important to share genuine data and have a continuous dialogue on issues like a warning of droughts, floods and high water discharges.