Why In News?
On March 11, 2023, on the occasion of International Women's Day, the Center for Research and Industrial Staff Performance (CRISP) conferred 'Ahilya Samman-2023' to five women of the state.
Key points
Awardees included cricketer Soumya Tiwari, Bharatanatyam dancer and theatre artist Tanishka Hatwalane, TV actress Shubhangi Atre, Gondi mural artist Nankusia Shyam and actress and singer Vibha Srivastava. Shubhangi Atre could not attend the programme.
Introduction of women honoured with 'Ahilya Samman- 2023'

Indian women's cricket team's Under-19 cricketer Soumya Tiwari has recently been the top scorer of the T20 World Cup final.
Bharatanatyam dancer Tanishka Hatwalne has represented the country at many international forums.
TV actress Shubhangi Atre is a well-known face of the small screen.
Shubhangi, famous for the serial 'Bhabhiji Ghar Par Hain', struggled and made a place in the world of acting.
Nankusia Shyam has made the country proud in the world along with Madhya Pradesh through Gondi murals.
Actress and singer Vibha Srivastava has acted in more than 60 plays.

It is noteworthy that, the National Devi Ahilya Samman was established by the Culture Department of Madhya Pradesh in the year 1996 to honour women artists in the field of tribal folk and traditional arts.
The award carries a cash prize of Rs 1 lakh and a citation.
Devi Ahilya Samman is given based on creative, excellence, long spiritual practice and current creative activism of the artist. At the time of award, it is mandatory to activate the creation of the chosen artist.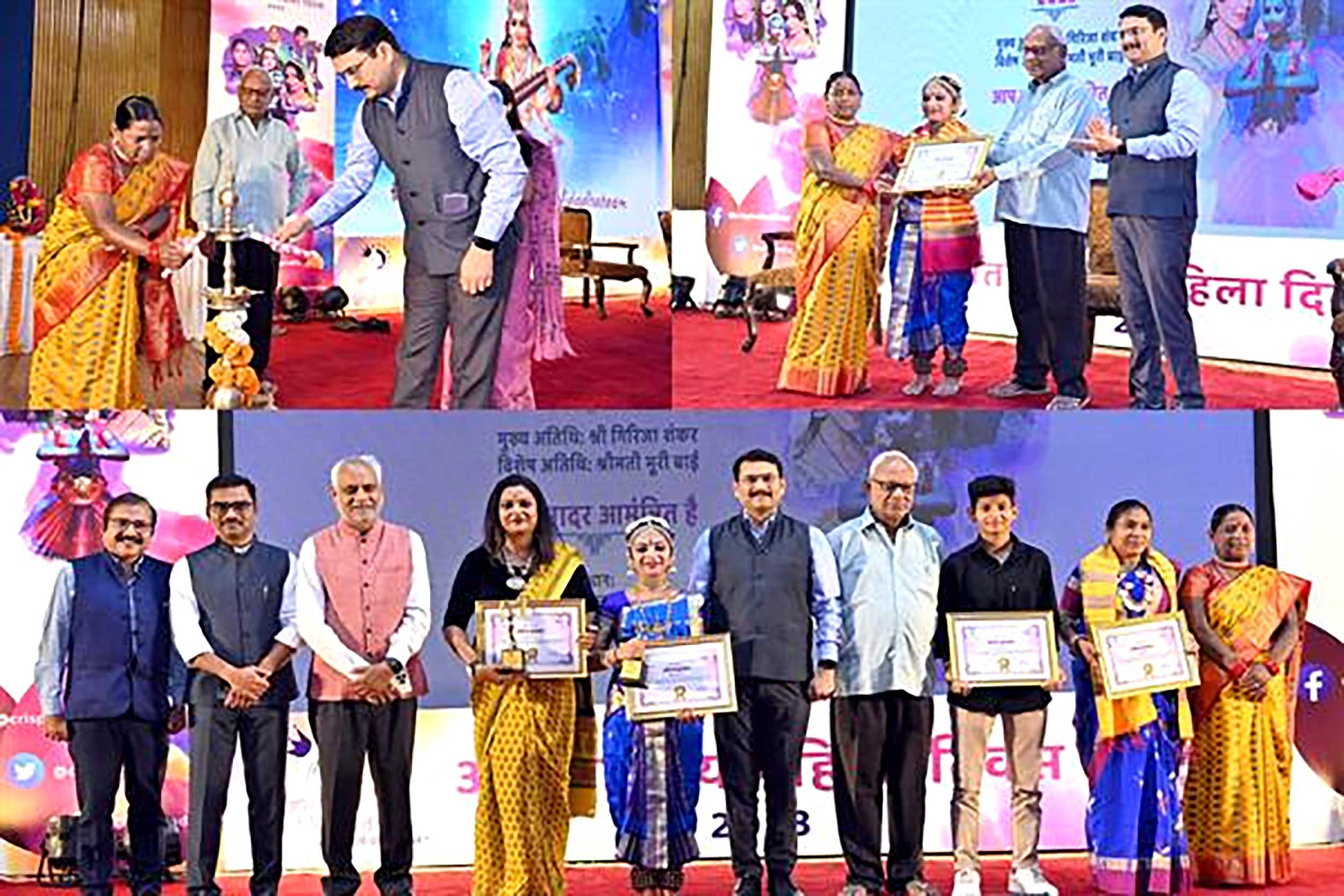 ---
Switch to Hindi