Swinhoe's Softshell Turtle
Why in News
In recent years, a lot of efforts have been put by the conservationists to save the world's most endangered turtle, Swinhoe's softshell turtle from the brink of extinction.
The animal is also known as the Hoan Kiem turtle or Yangtze giant softshell turtle.
In Vietnam, these animals have great cultural significance as people in Hanoi revere this creature as a living god.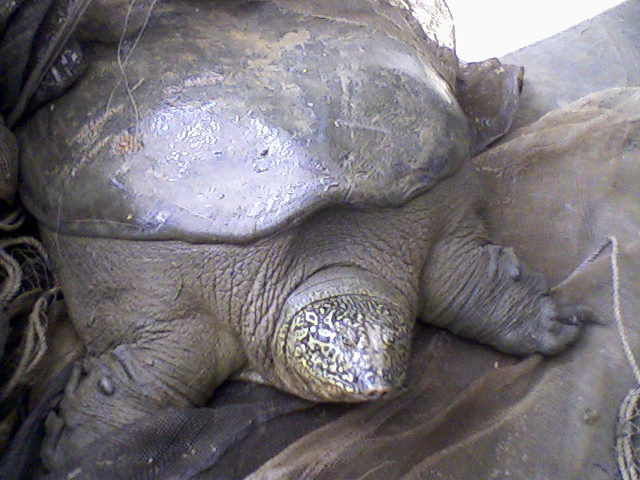 Key Points
Scientific Name: Rafetus swinhoei


These turtles are gray with light gray or yellow spots.

Significance:


Some researchers have highlighted their importance to the seafloor biosystem, where they contribute by enriching soil nutrients and facilitating seed dispersion.

Habitat:


The natural habitat for these turtles are wetlands and large lakes.
Native to China and Vietnam.

Protection Status:

Threats:


They have been driven to the brink by hunting for its meat and eggs, as well as by destruction of its habitat.