5th India – Singapore Defence Ministers' Dialogue
Why in News
Recently, the 5th Defence Ministers' Dialogue (DMD) between India and Singapore was successfully held through a video conferencing.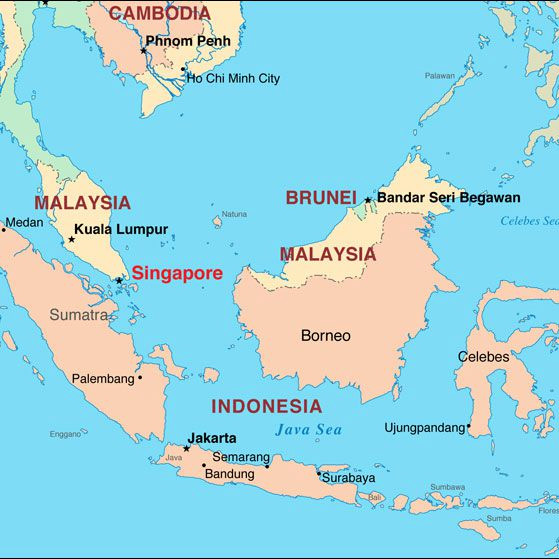 Key Points
Agreement Signed :


Implementing Agreement on Submarine Rescue Support and Cooperation between the two Navies was signed.

Joint Stand:


Bilateral Cooperation:


Both the countries conveyed their full support towards the early conclusion of agreements to facilitate conduct of live firings and to establish reciprocal arrangements for the cross-attendance of military courses.
They welcomed the initiatives to expand bilateral defence cooperation including the implementing agreement on Humanitarian Assistance and Disaster Relief (HADR) cooperation in August 2020.
The cyber agencies of both armed forces have also stepped up engagements.

Impact of Covid-19:


Both countries exchanged views on the impact of the global Covid-19 pandemic on the defence and security engagements, including the best practices adopted by their Armed Forces.

Defence Exercises:


India's Stand:

Singapore's Stand:


Singapore complimented India's successes in bringing down the overall numbers of Covid-19 cases despite challenges of scale in terms of geography and population.
It also expressed support for India's upcoming co-chairmanship of the ADMM-Plus Experts' Working Group on HADR.
Note:
Singapore has been ranked 2nd in the most powerful passport report 'Henley Passport Index 2021'.
The first UN treaty to be named after Singapore, the United Nations Convention on International Settlement Agreements Resulting from Mediation (or, Singapore Convention on Mediation) recently came into force.
Recently, the Hawker Culture in Singapore was inscribed on the UNESCO Representative List of the Intangible Cultural Heritage of Humanity at the 15th session of the Intergovernmental Committee (IGC).
India-Singapore Relation