US Restores Aid to Palestinians
Why in News
The United States, in a significant reversal to the earlier policy, has announced the restoration of at least USD 235 million in financial assistance to the Palestinians.
The US administration had already announced USD 15 million in coronavirus relief to the Palestinians.
Key Points
The Territorial Puzzle
West Bank: The West Bank is sandwiched between Israel and Jordan. One of its major cities is Ramallah, the de facto administrative capital of Palestine.


Israel took control of it in the 1967 war and has over the years established settlements there.

Gaza: The Gaza Strip located between Israel and Egypt. Israel occupied the strip after 1967, but relinquished control of Gaza City and day-to-day administration in most of the territory during the Oslo peace process.


In 2005, Israel unilaterally removed Jewish settlements from the territory, though it continues to control international access to it.

Golan Heights: The Golan Heights is a strategic plateau that Israel captured from Syria in the 1967 war. Israel effectively annexed the territory in 1981.


The US has officially recognized Jerusalem and Golan Heights as part of Israel.

Fatah: Founded by the late Yasir Arafat in the 1950s, Fatah is the largest Palestinian political faction.


Unlike Hamas, Fatah is a secular movement, has nominally recognized Israel, and has actively participated in the peace process.

Hamas: Hamas is regarded as a terrorist organization by the US government. In 2006, Hamas won the Palestinian Authority's legislative elections.


It ejected Fatah from Gaza in 2007, splitting the Palestinian movement geographically, as well.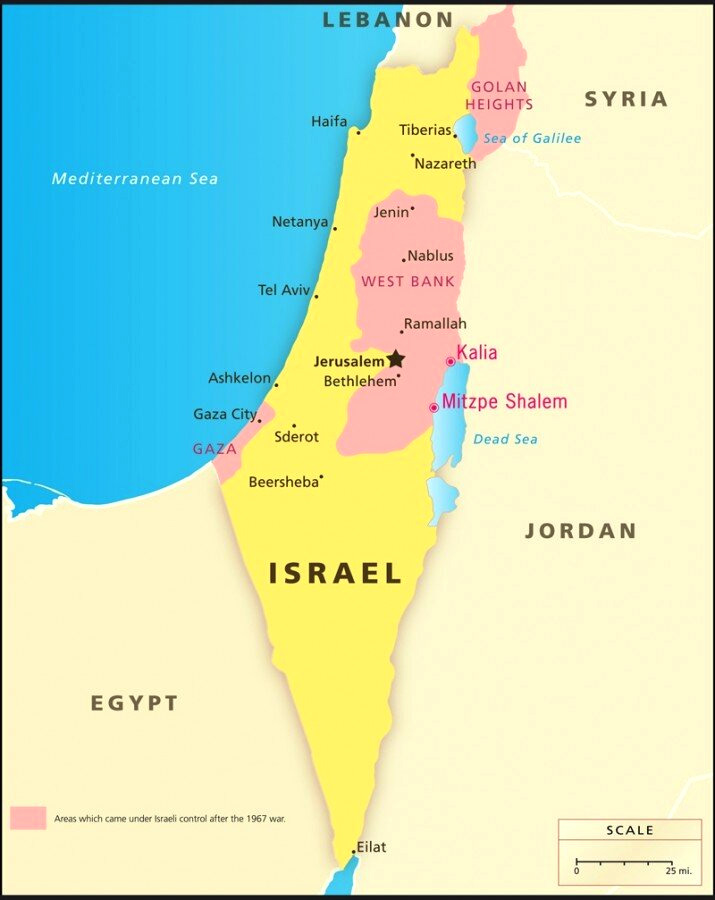 Way Forward
Balanced Approach Towards the Israel-Palestine: The world at large needs to come together for a peaceful solution but the reluctance of the Israeli government and other involved parties have aggravated the issue more.


Thus a balanced approach would help to maintain favorable relations with Arab countries as well as Israel.

Abraham Accords, a Positive Step: The recent normalization agreements between Israel and the UAE, Bahrain, Sudan, and Morocco, known as the Abraham Accords, are the steps in the right direction.


All regional powers should envisage peace between the two countries on line of Abraham Accords.