Pradhan Mantri Awas Yojana-Urban
For Prelims: Pradhan Mantri Awas Yojana (PMAY)- Urban, Geotagging
For Mains: PMAY-U, Welfare Schemes, Government Policies and Interventions
Why in News?
Recently, Pradhan Mantri Awas Yojana (PMAY)- Urban has completed seven years of successful implementation.
With a total investment of Rs 8.31 Lakh Crore, PMAY-U has so far sanctioned 122.69 lakh houses, out of which more than 1 crore houses have been grounded and over 61 lakh houses have been completed and delivered to the beneficiaries.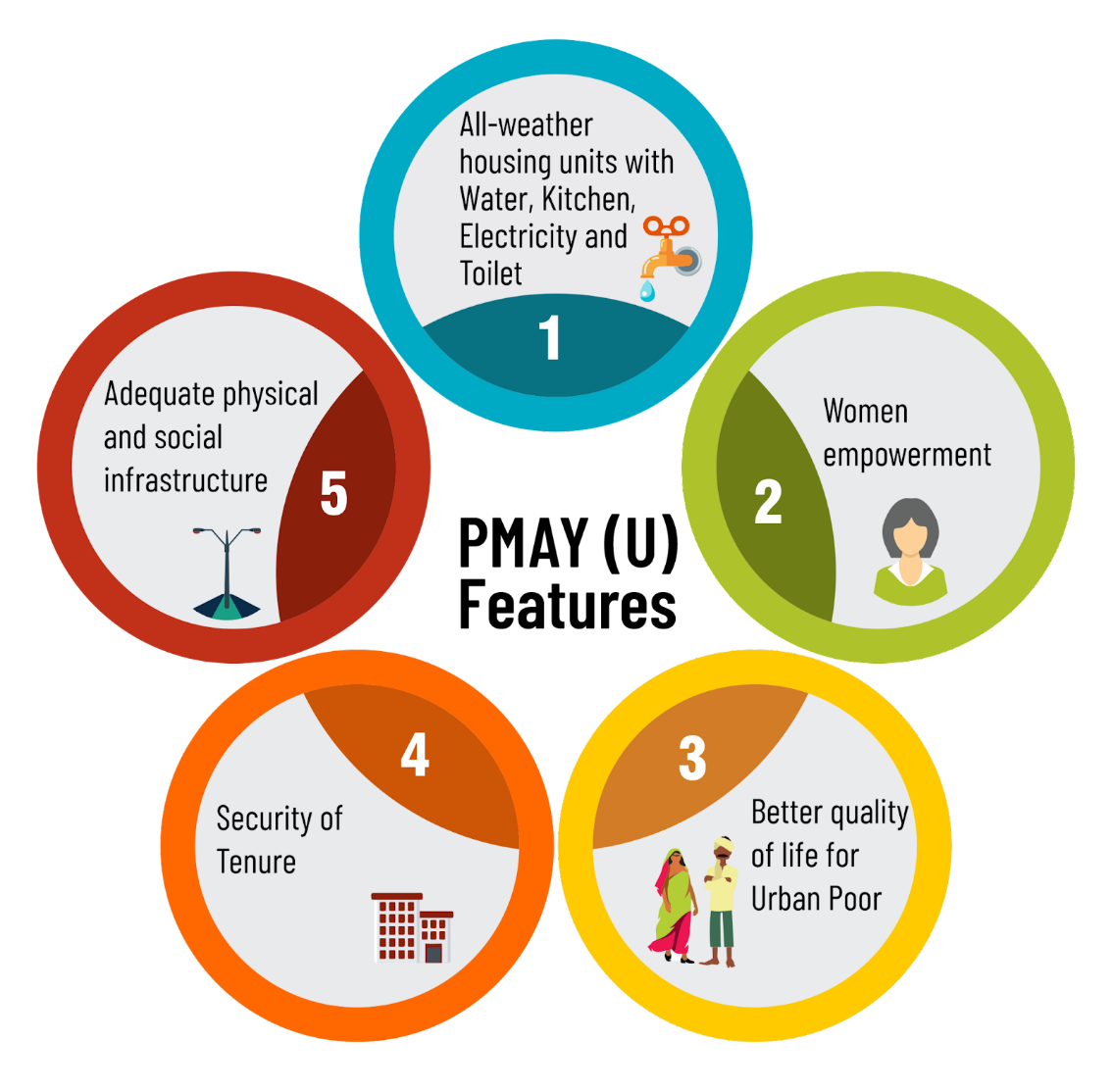 What is Pradhan Mantri Awas Yojana-Urban?