Operation 'Clean Art' to Crackdown on Illegal Trade in Mongoose Hair
Why in News
Recently, there has been a widespread crackdown on factories making paint brushes with mongoose hair across the country.
Key points.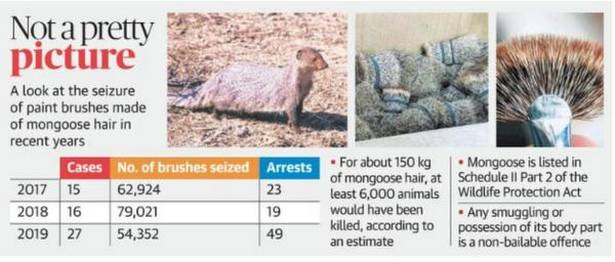 Operation Clean Art
It was the first pan India operation to crackdown on the smuggling of mongoose hair in the country.
It was conceived by Wildlife Crime Control Bureau (WCCB) with the singular aim of ensuring that the mongoose hair brush trade should be closed down across the country.