Oil and Food Prices
Why in News
Recently, the United Nations Food and Agriculture Organisation (FAO) released data showing its world Food Price Index (FPI) the highest since July 2011.
Food supplies and prices are under pressure from extreme weather, disturbed supply chains, worker shortages and rising costs.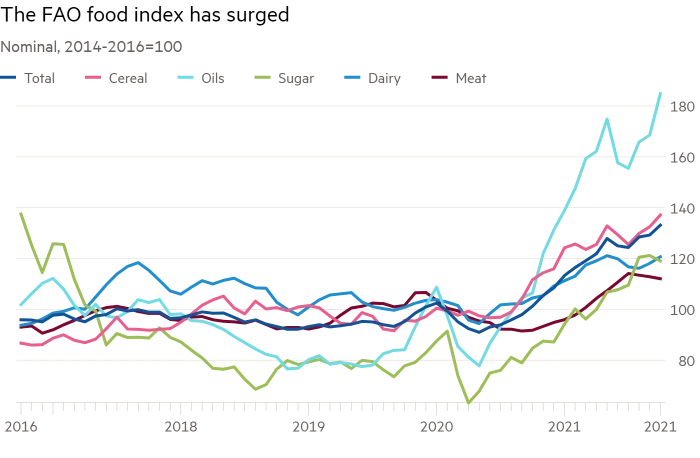 Key Points
Food Price Index
It was introduced in 1996 as a public good to help in monitoring developments in the global agricultural commodity markets.
The FAO Food Price Index (FFPI) is a measure of the monthly change in international prices of a basket of food commodities.
It measures changes for a basket of cereals, oilseeds, dairy products, meat and sugar.
Base Period:2014-16.