Switch To Hindi
India's First Private Launch Vehicle
Why in News?
Space technology startup Skyroot Aerospace is set to make history by sending India's first privately developed rocket Vikram-S into space between 12th and 16th November, 2022 under the 'Prarambh' Mission.
Skyroot Aerospace is an Indian startup in the aerospace business.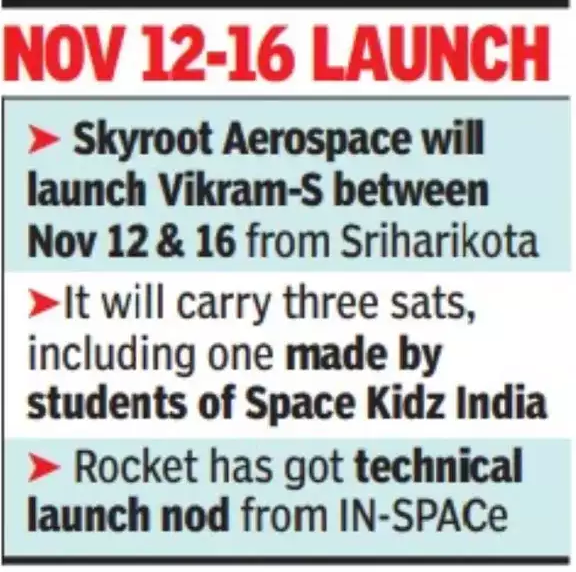 What is Vikram-S?
The Vikram-S rocket is a single-stage sub-orbital launch vehicle which would carry three customer payloads.

Sub-orbital flight are those vehicles which are travelling slower than the orbital velocity – meaning it is fast enough to reach outer space but not fast enough to stay in an orbit around the Earth.

It would help test and validate the majority of the technologies in the Vikram series of space launch vehicles.

Skyroot has been working on three different Vikram rocket versions.
The Vikram-I can launch with 480 kilograms of payload, whereas the Vikram-II is designed to do so with 595 kilos and Vikram-III has a 500 km Low Inclination Orbit launch capability with 815 kg.
What is the Prarambh Mission?