Disinfection System Vajra Kavach
Why in News
Vajra Kavach is a simple disinfection process that enables Corona Warriors to reuse their masks and PPEs.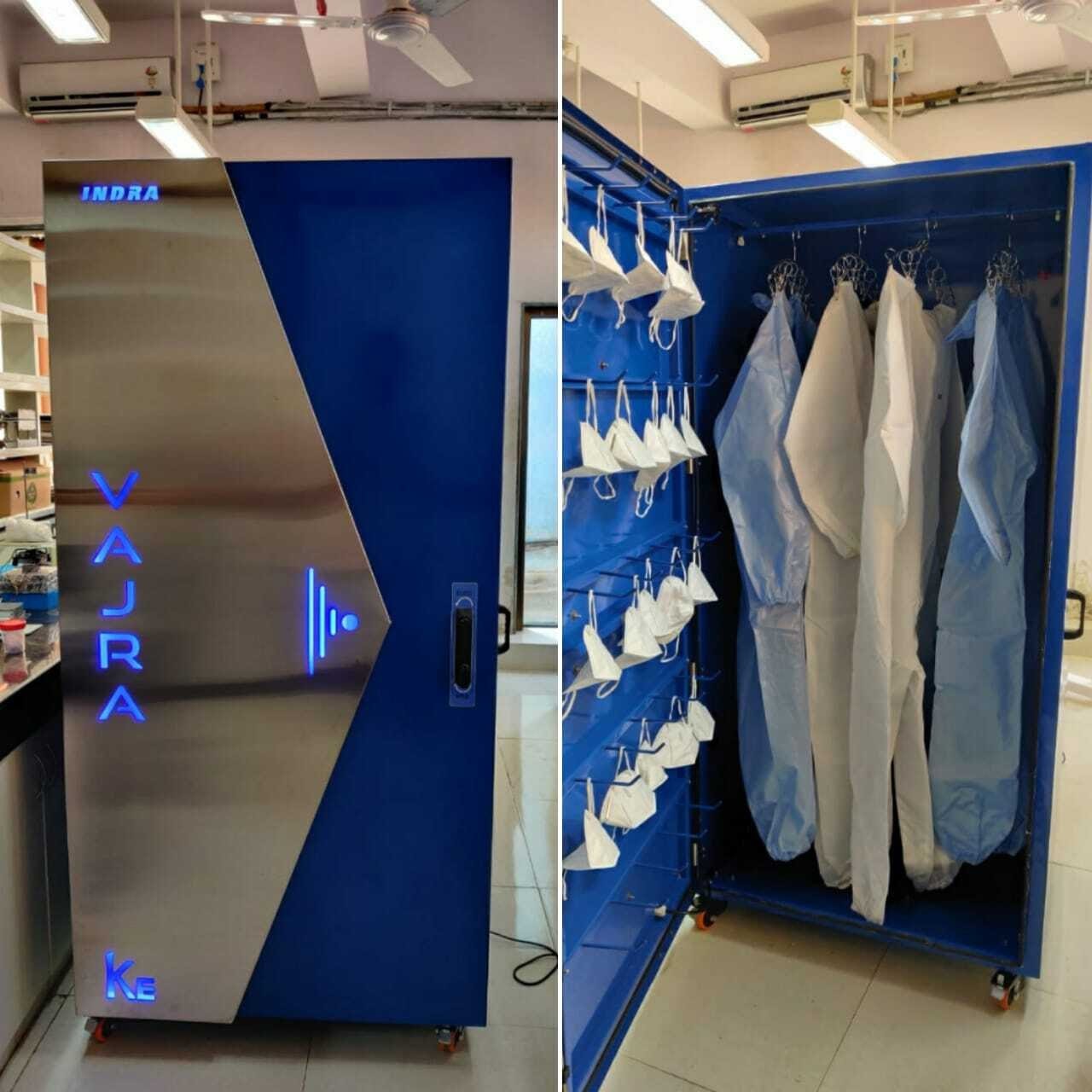 Key Points
About Vajra Kavach:


Vajra Kavach's UV (Ultra Violet) disinfection system removes any possible traces of the disease-causing SARS-Cov-2 (Covid-19) virus from Personal Protective Equipment (PPE), N95 masks, coats, gloves and gowns.
It enables reuse of PPEs and other materials used by healthcare workers.


It thus protects not only them, but our environment too, by helping reduce biomedical waste generation. It is also making personal protective equipment more available, affordable, and accessible.

NIDHI-PRAYAS:


NIDHI-PRAYAS is National Initiative for Developing and Harnessing Innovation PRomoting and Accelerating Young and aspiring Innovators & startups.
The Department of Science & Technology has launched a NIDHI program under which programmes for setting up of incubators, seed fund, accelerators and 'Proof of concept' grants for innovators and entrepreneurs have been launched.


Under NIDHI, PRAYAS programme has been initiated in which established Technology Business Incubators (TBI) are supported with PRAYAS grant to support innovators and entrepreneurs with grants for 'Proof of Concept (PoC)' and developing prototypes.
PoC is evidence that a business idea works.

A maximum grant of Rs. 220 lakh is given to a TBI for establishing a PRAYAS Centre which includes Rs.100 lakh for PRAYAS SHALA, Rs. 20 lakh for operational cost of PRAYAS Centre and maximum of Rs. 10 lakh to one innovator for developing prototype. Funding for ten innovators is given to the TBI in a year.
Objectives:


To enable translation of an innovative idea to a prototype.
To provide a platform for faster experimentation and modify approaches in the idea to market journey.
To generate innovative solutions relevant to local and global problems.
To attract a large number of youth who demonstrate problem solving zeal and abilities.
To work on their new technology/knowledge/innovation based startups.
To enhance the pipeline in terms of quality and quantity of innovative startups to the incubators.