Advanced Torpedo Decoy System: Maareech
Why in News
The Indian Navy has inducted an Advanced Torpedo Defence System (ATDS) called 'Maareech' that is capable of being fired from all frontline ships.
Torpedoes are self propelled weapons with a warhead and can be used under or on the water surface. They are one of the mainstay of sea-warfare attack systems.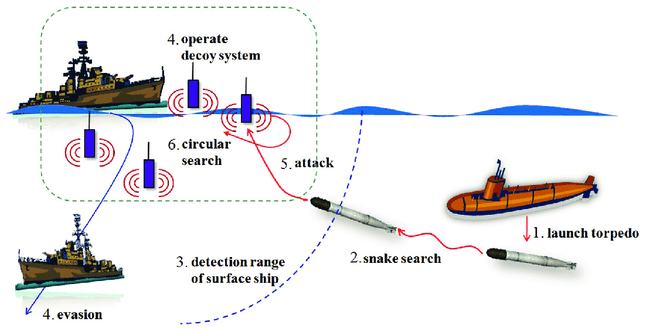 Key Points
Description:


'Maareech' has been designed and developed indigenously by the Defence Research and Development Organization (DRDO) and it is capable of detecting, locating and neutralizing incoming torpedoes.
Bharat Electronics Limited, a Defence PSU, would undertake the production of this decoy system.

Working:


Maareech detects and locate the incoming torpedo and applies countermeasures to protect the naval platform against attack.
It first detects and then confuses and divert the torpedo attacks on ships from under the water.
By diverting the torpedoes' original course, it forces it to lose its energy thus preventing it from being effective on target.

Significance:


This induction not only stands testimony to the joint resolve of the Indian Navy and DRDO towards indigenous development of defence technology, but has also given a major fillip to the government's 'Make in India' initiative and the country's resolve to become 'Atmanirbhar' in niche technology.