For Prelims: China-Taiwan Conflict, South China Sea,Taiwan Relations Act, One China Polic.
For Mains: Significance of Taiwan, Stand of India on the Taiwan Issue, India's Act East Foreign Policy.
The visit by US speaker Nancy Pelosi to Taiwan is not being well received by China. It has sparked intense tensions between the two powerful countries- China and US as China sees Taiwan as a breakaway province.
Taiwan, which considers itself a sovereign nation, has long been claimed by China, who considers Taiwan to be its breakaway province. Yet Taiwan also counts the US as its biggest ally, and Washington has a law that requires it to assist Taiwan in defending itself.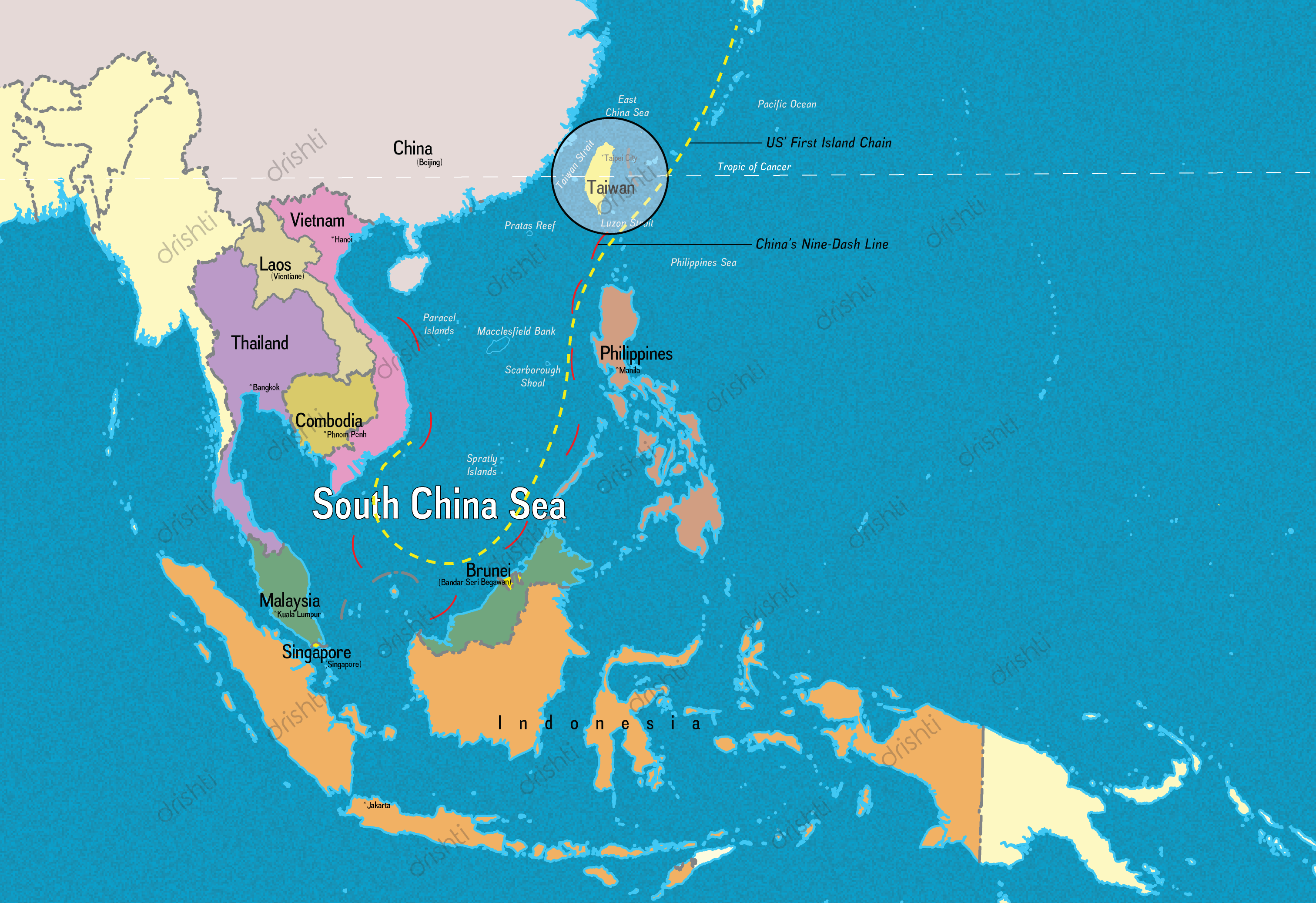 Why are US-China Loggerheads over Taiwan?

What is First Island Chain?
What has been the Stand of India on the Taiwan Issue?
What is the One China Principle and One China Policy?
Where Do We Go From Here?
Drishti Mains Question
Separating Taiwan's relationship from mainland China could be India's way of reversing the One China Policy. Explain with suitable arguments.
UPSC Civil Services Examination, Previous Year Question (PYQ)
Mains
Q. Evaluate the economic and strategic dimensions of India's Look East Policy in the context of the post-Cold War international scenario. (2016)
Q. The USA is facing an existential threat in the form of a China, that is much more challenging than the erstwhile Soviet Union. Explain. (2021)
---