Why in News
On November 25, 2021, Prime Minister Narendra Modi laid the foundation stone of Asia's largest Noida International Airport at Jewar in Gautam Buddha Nagar, Uttar Pradesh.
Key Points
This airport will be the world's fourth largest international airport and Uttar Pradesh's 5th international airport. It will be the second international airport after Indira Gandhi International Airport (IGI) in Delhi NCR.
Noida Airport is being developed by Zurich Airport International.
In the first phase, Noida Airport will be built on 1300 hectares of land at a cost of Rs 10,050 crore by the year 2024. Noida Airport will have a capacity of 12 million passengers when the first phase is completed.
State of the art MRO (Maintenance, Repair & Overhauling) service will also be available at this airport. The airport has been designed in such a way that operating expenses will be kept low and the transfer process of passengers can be done expeditiously.
Noida International Airport will be the country's first net zero emission airport in terms of environment. A forest park will be prepared by planting trees on the nearby land.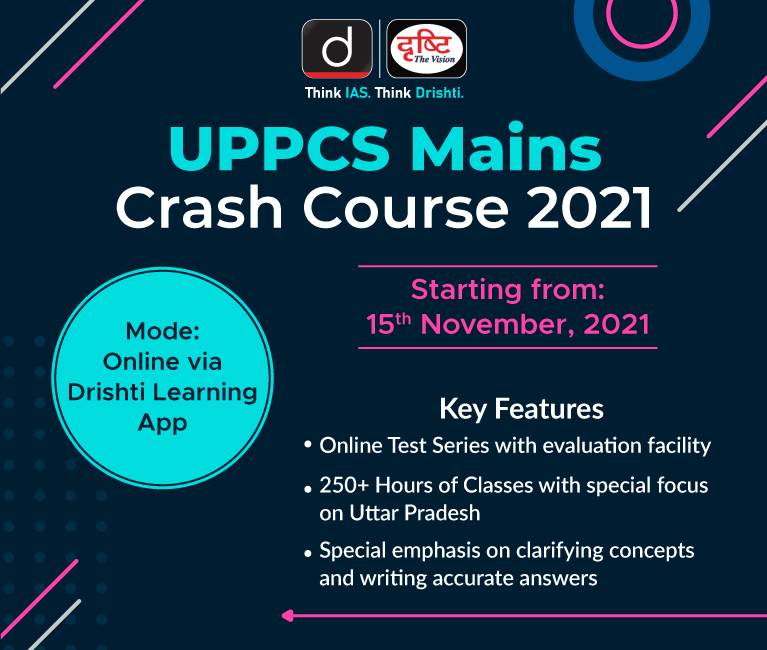 ---
Why in News
On November 25, 2021, the Council of Ministers under the chairmanship of Chief Minister Yogi Adityanath has decided to promulgate the Export Policy Uttar Pradesh 2020-25. For the first time such a comprehensive export policy is being promulgated.
Key Points
The objective of this policy is to promote development and competition in the field of exports, to provide necessary export-related assistance and services to export ancillary institutions, to establish and develop technical and physical infrastructure to increase exports from the state. Apart from this, with the aim of promoting exports, to provide necessary support for the development of export potential of industries, to identify the opportunities available in the global market for products manufactured locally / in the country. To encourage capacity development by adopting best export practices.
The focus areas of Export Policy Uttar Pradesh 2020-25 are Handicrafts, Agricultural and Processed Food Products, Engineering Goods and Textiles, Leather Products, Carpets and Rugs, Glass and Ceramic Products, Wood Products, Sports Goods, Defense Products, Services Sector, Education, Tourism, IT and ITeS, Medical Value Travels and Logistics.
Under the Export Policy 2020-25, the expenditure on facilities and other ancillary activities to be provided to the eligible units will be kept within the limit of the amount provided in the budget.
The development work of infrastructure facilities to be developed in cluster based Special Economic Zones in each district of the state will be funded from the funds provided for Uttar Pradesh Export Infrastructure Development Scheme.
With the aim of doubling the income of farmers and promoting exports from the agriculture sector, Uttar Pradesh Export Promotion Policy 2020-25 will be able to adopt all those elements which are not covered by the Uttar Pradesh Agriculture Promotion Policy-2019.
---
Switch to Hindi