Zojila Pass and Razdan Pass Reopen After Short Winter Closure
Why in News?
The Border Roads Organisation (BRO) has announced that the strategic Zoji La Pass, located at an altitude of 11,650 feet in the Greater Himalayan Range, has been reopened after a winter closure.
Similarly, the Razdan Pass, which connects the Gurez sector to the Kashmir Valley, has also been reopened after a brief winter closure.
Snow clearance operations were undertaken by Project Beacon and Vijayak from both sides of the pass.
What is the Significance of Zoji La Pass?
Zoji La is a high mountain pass located in the Kargil district of Ladakh.
The pass links Leh and Srinagar and provides an important link between Union Territories of Ladakh and Kashmir.
Zoji La pass remains closed during winters due to heavy snowfall, cutting off Ladakh region from Kashmir.
In 2018, the Zoji La tunnel project was launched. The tunnel is Asia's longest and strategic bi-directional tunnel, which will provide all-weather connectivity between Srinagar, Kargil and Leh.
What are the Other Important Passes in India?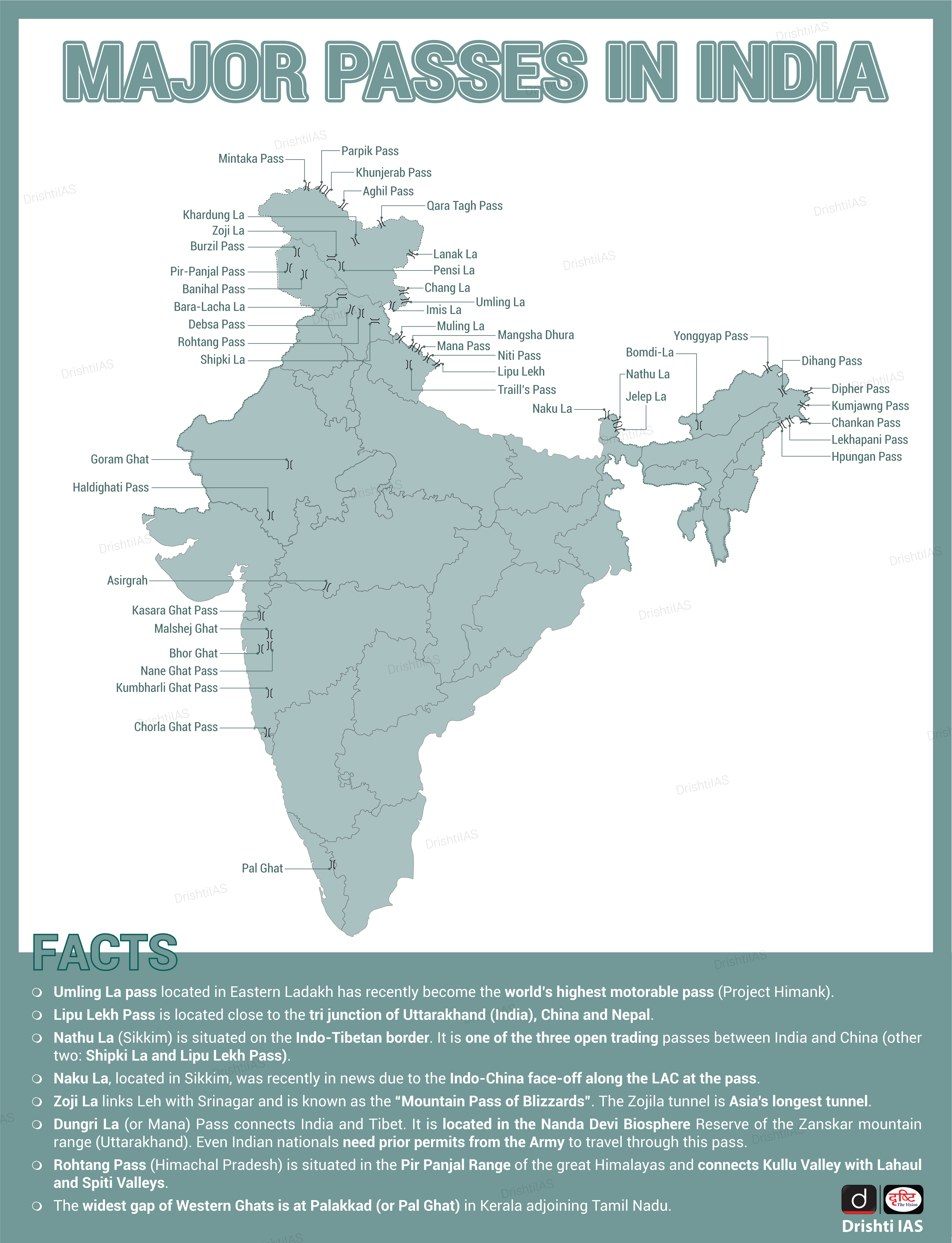 UPSC Civil Services Examination, Previous Year Question (PYQ)
Q. Siachen Glacier is situated to the (2020)
(a) East of Aksai Chin
(b) East of Leh
(c) North of Gilgit
(d) North of Nubra Valley
Ans: (d)