Markandeshwar Temple
The Archaeological Survey of India is taking up the restoration work of Markandeshwar temple in Maharashtra.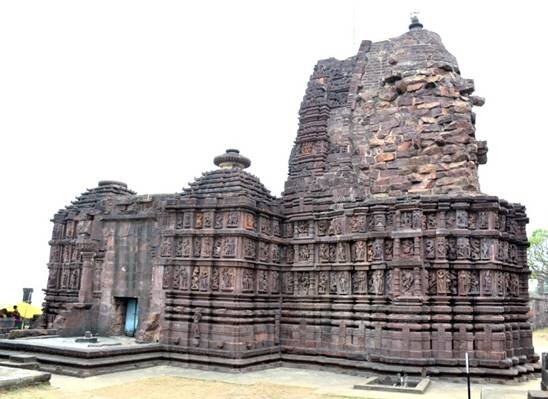 Markandeshwar temple is situated on the bank of River Wainganga in district Gadchiroli of Maharashtra.
It is also known as the "Khajuraho of Vidarbha".
Markandeshwar temple belongs to the Nagara group of temples of North India.
The Nagara temples belong to Saiva, Vaishnava and Sakta faith.
Most of the temples have a simple plan, with ardhamandapa, mandapa, antarala and garbhagriha forming the component of the entire set up.
Key Terms
Ardhamandapa: In Hindu temple architecture, Ardhamandapa is an entrance porch that forms a transitional area between the outside world and the mandapa or hall of the temple.
Mandapa: It is a porch-like structure through the gopuram leading to the temple. It is used for religious dancing and music and is part of the basic temple compound.


Gopuram is a monumental entrance tower, usually ornate, at the entrance of a Hindu temple, in the Dravidian architecture.
Antarala is a transition area between the Garbhagriha and the temple's main hall (mandapa).

Garbhagriha: It is the sanctum sanctorum, the innermost sanctum of a Hindu temple where resides the murti (idol or icon) of the primary deity of the temple.