Kalka - Shimla Heritage Route
Why in News
The Indian Railways has started a seven coach glass-enclosed vistadome train (Him Darshan Express) on the heritage Kalka-Shimla route. The train will provide passengers a panoramic view of the hilly region.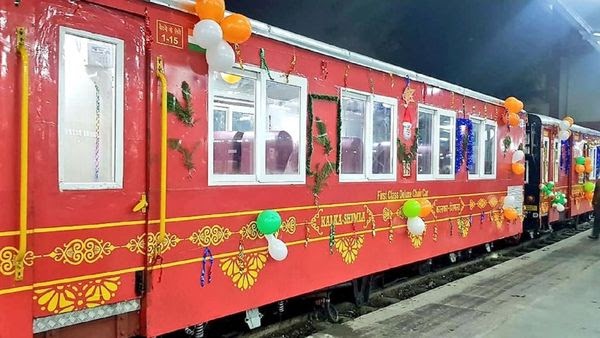 Luxurious coaches with glass ceiling are termed as Vistadome coaches. These have see-through window screens.
The Kalka Shimla railway line was declared a UNESCO world heritage site in 2008 and was listed under "Mountain Railways of India". It has been a great tourist attraction since then.


The Mountain Railway of India, besides Kalka - Shimla Railway, consists of two other railways:


The Darjeeling Himalayan Railway located in the foothills of the Himalayas in West Bengal (Northeast India)
The Nilgiri Mountain Railways located in the Nilgiri Hills of Tamil Nadu (South India).

The Kalka Shimla Railway is a 96.6 kilometer long, single track working rail link built in the mid-19th century to connect Shimla.