Indian Navy Frigate Tushil: P1135.6 Class
Why in News
Recently, the 7th Indian Navy Frigate of P1135.6 class, named Tushil, was launched at Yantar Shipyard, Kaliningrad, Russia.
The Indian and Russian governments had in October 2016 signed an agreement to construct four additional P1135.6 class ships -- two each in Russia and India.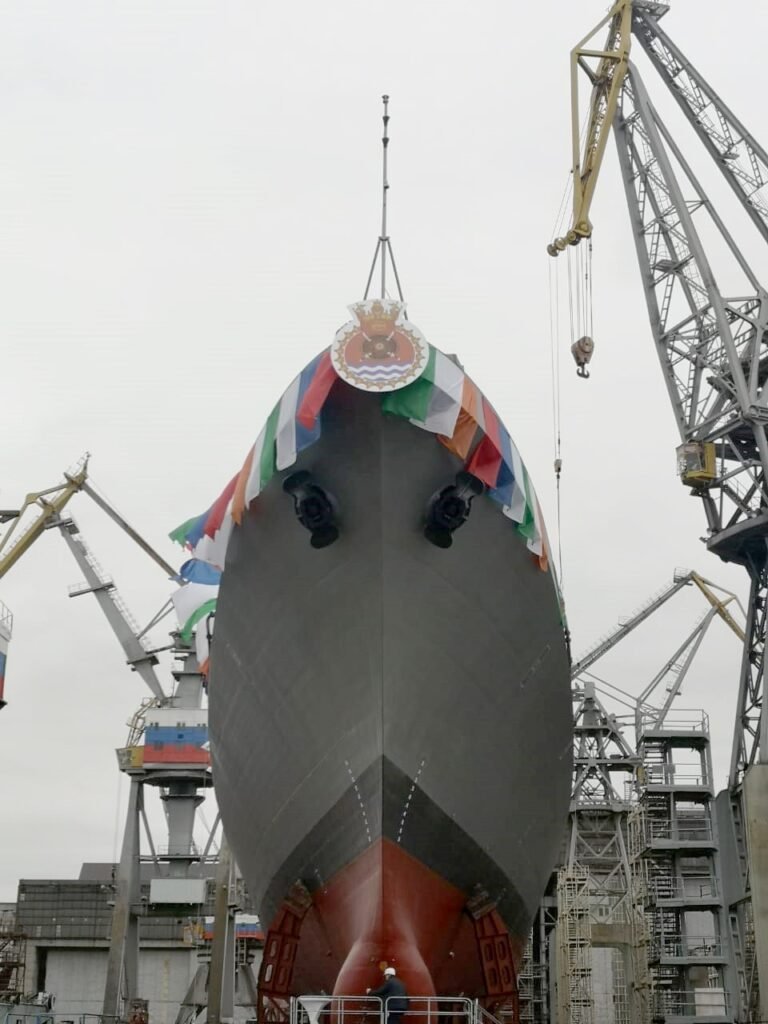 Key Points
Designed and built by Russia for the Indian Navy, the ship is formally named as 'Tushil'.


Tushil is a Sanskrit word meaning Protector Shield.

Project 1135.6 is also known as Talwar Class — a class of guided-missile frigates.


These are modified Krivak III-class frigates which are also the main basis of the Russian Admiral Grigorovich-class frigate.
India has six Talwar class frigates in service.

This ship is a potent combination of state-of-art Indian and Russian Weapons and Sensors equipped to operate in Littoral and Blue waters, both as a single unit and as consort in a naval task force.
They feature "stealth technology" in terms of low radar and underwater noise signatures.


Stealth technology is a low observable technology that makes aircraft, fighter jets, ships, submarines, satellites, missiles etc less visible to radar, infrared, sonar and other detection technologies.

It highlights the long standing tradition of Military Technical Cooperation between India and Russia.
They will add more power to the Indian Navy operating in the Indian Ocean Region (IOR).