Goldschmidtite
Recently a new mineral has been discovered inside a diamond unearthed from a mine in South Africa.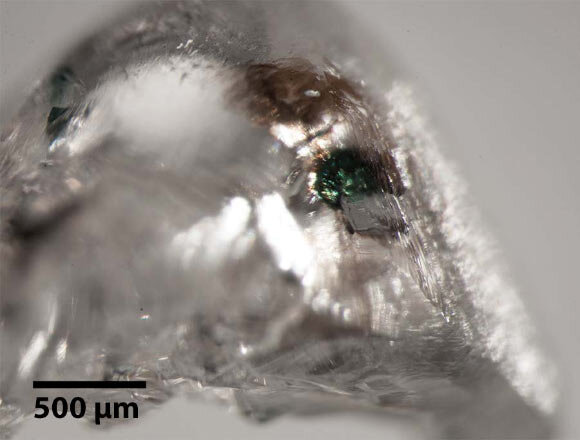 It has been found in Earth's Mantle (A part of Interior of the Earth) which covers 80% of earth's volume.
Goldschmidtite has high concentrations of niobium, potassium and the rare earth elements lanthanum and cerium.
The found single grain is dark green in colour and opaque.
The mineral has been named after the Norwegian scientist Victor Moritz Goldschmidt, who is considered as the founder of Modern Geochemistry.