Bilateral Maritime Exercise Za'ir-Al-Bahr
Why in News
The bilateral maritime exercise Za'ir-Al-Bahr (Roar of the Sea) is conducted between India and Qatar.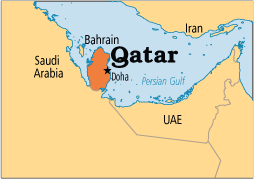 The exercise helps to strengthen cooperation and enhance interoperability between the two navies.
It majorly focuses on the fight against terrorism, maritime piracy, and maritime security.
The participation of INS Trikand and Patrol Aircraft P8-I will be noteworthy during exercise.

The P8-I Maritime Patrol Aircraft incorporates the latest technology for maritime surveillance.