Bharat Bangla Maitri Bridge
Why in News
Recently, the Prime Minister inaugurated Bharat Bangla Maitri Bridge in Tripura's South district.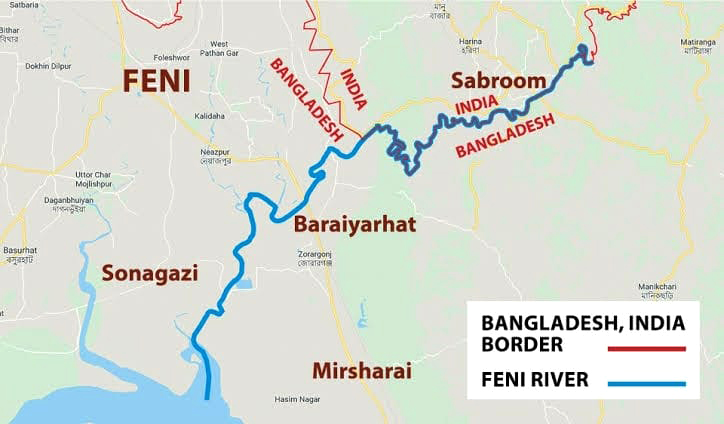 Key Points
About:


The bridge 'Maitri Setu' has been built over the Feni river which flows between Indian boundary in Tripura State and Bangladesh.


Feni originates in the South Tripura district. The river passes through Sabroom town on the Indian side, and meets the Bay of Bengal after it flows into Bangladesh.

The 1.9 Km long bridge joins Sabroom (in Tripura) with Ramgarh (in Bangladesh).
The name 'Maitri Setu' symbolises growing bilateral relations and friendly ties between India and Bangladesh.

Constructed by and Cost:


The construction was taken up by the National Highways and Infrastructure Development Corporation Ltd at a project cost of Rs. 133 crore.


The National Highways and Infrastructure Development Corporation Limited is a fully owned company of the Government of India.
It is responsible for development & maintenance of National Highways & Strategic Roads of India.

Significance:


Now Agartala (capital of Tripura) will become the nearest city to an international sea port in India.
Tripura will become the 'Gateway of North East' with access to Chittagong Port of Bangladesh, which is just 80 km from Sabroom.

It would serve as a new trade corridor between the two countries, helping the Northeast states grow. It will enhance people-to-people contact.