Why In News? 
Jharkhand won for the second consecutive year in the Under-17 girls category in the 62nd Subroto Cup International Football Tournament held in New Delhi on September 26, 2023.
Key Points:  
Jharkhand players won the title by defeating Haryana 3-0 in the final match.
The team from St. Patrick's School, Gumla based residential center from Jharkhand was representing the state in the tournament.
In this tournament, the Jharkhand team defeated Delhi 23-0 in the first match, Gujarat 9-1 in the second match, Kerala 7-0 in the third match, Tripura 5-0 in the quarter finals in the fourth match, NCC in the semi-finals. Defeated 2-0.
The Jharkhand team created a new history by scoring a total of 49 goals in 6 matches.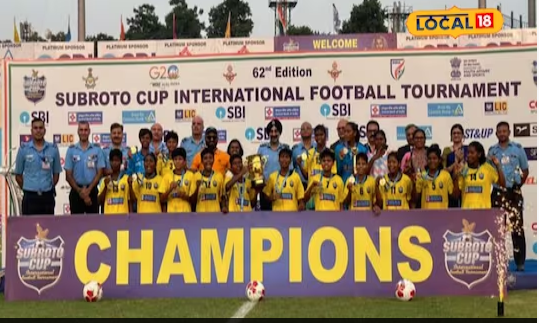 ---
Switch to Hindi