Why in News
On December 3, 2021, on the birth anniversary of the first President Dr. Rajendra Prasad, it was announced by the Chief Minister of Uttar Pradesh, Yogi Adityanath to name the National Law University in Prayagraj after Dr. Rajendra Prasad.
Key Points
For the establishment of this university, 'Uttar Pradesh National Law University Prayagraj Act, 2020' was passed by the Uttar Pradesh Legislature in the year 2020.
The Chief Minister has taken this decision in view of the contribution of Dr. Rajendra Prasad in the Indian freedom struggle and his role in constitution making and his remarkable contributions as the first President.
It should be noted that the Indian Constitution was framed under the chairmanship of Dr. Rajendra Prasad. Dr Rajendra Prasad was also the first President of the Republic of India.
It is noteworthy that Dr. Rajendra Prasad was born on December 3, 1884 in Siwan district of present-day Bihar and died on February 28, 1963.
Dr. Rajendra Prasad was awarded the Bharat Ratna in 1962.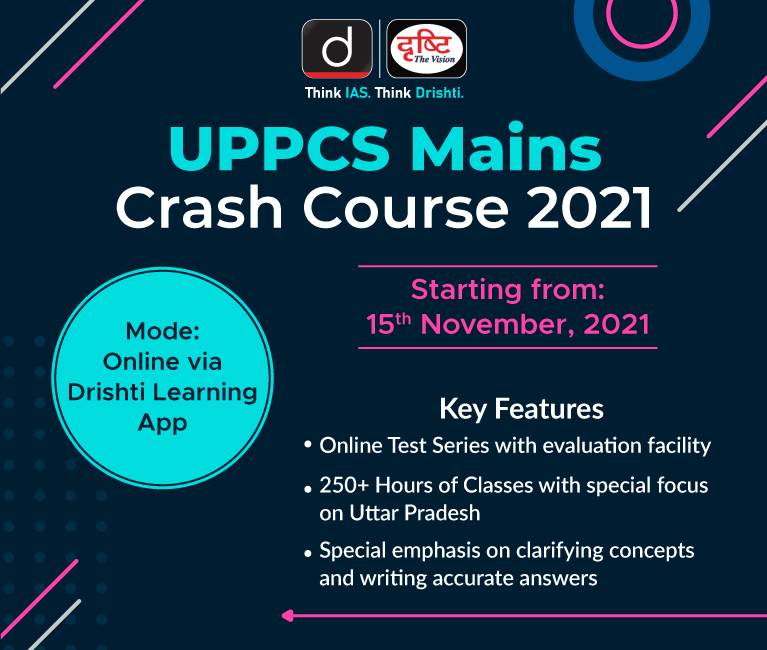 ---
Why In News
On December 3, 2021, Uttar Pradesh Chief Minister Yogi Adityanath and Union Information and Broadcasting Minister Anurag Singh Thakur inaugurated Doordarshan Earth Satellite Center in Gorakhpur district and 10 KW FM relay center in district Etawah, Gadania district, Lakhimpur Kheri and Nanpara district, Bahraich. Launched.
Key Points
Not only eastern Uttar Pradesh, but a large part of Bihar and a large population of Nepal will be benefited through this geo-satellite centre.
Also, in the border areas, where there are some anti-national movements and propaganda is done by people involved in anti-national activities, this Doordarshan Kendra will play a big role in preventing that.
The broadcast will be done in Bhojpuri language at Gorakhpur Doordarshan Geo-Satellite Center, which will give a platform to Bhojpuri theater workers.
50 lakh people will benefit from the transmitter of district Etawah.
---
Switch to Hindi