Why In News?
On birth anniversaries of Father of the Nation Mahatma Gandhi and former Prime Minister Lal Bahadur Shastri on October 2, 2023, Chief Minister Bhupesh Baghel inaugurated the state-level one-day Kabaddi competition at Municipality Amaleshwardih in Durg district.
Key Points:
It is worth mentioning that this competition has been organized under the joint auspices of Shiv Shakti Krida Mandal and Nagar Palika Amaleshwardih Chhattisgarh.
About 64 teams are participating in the state level Kabaddi competition. Out of which 40 teams of men's category and 24 teams of women's category are included. Attractive prizes will also be given to the teams involved in the competition.
Speaking on the occasion, the Chief Minister said that various sports academies including tennis, archery and hockey have been started in the state, which is providing an opportunity to the sports talent of Chhattisgarh. The players of the state are being selected for national and international level competitions.
He said that in order to preserve the traditions, Chhattisgarhia Olympics has been started and traditional sports like Bhoonra, Bati, Pithul, Kabaddi, Kho-Kho, Phugdi have been included in it.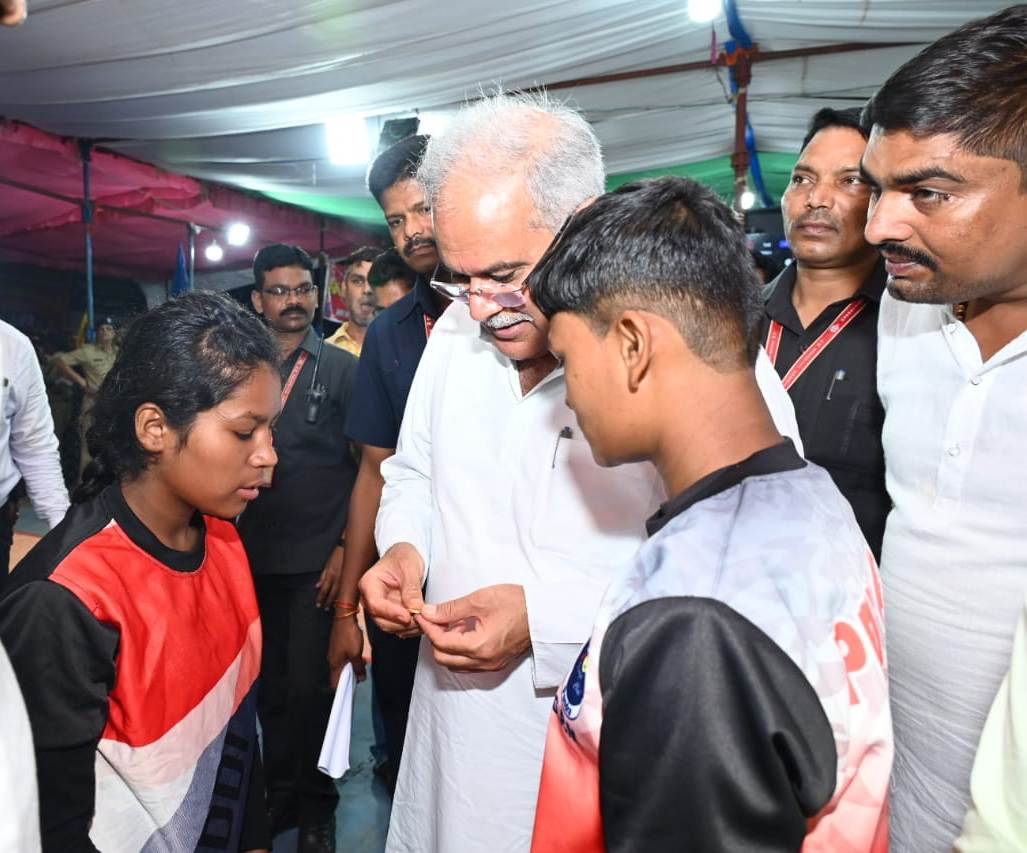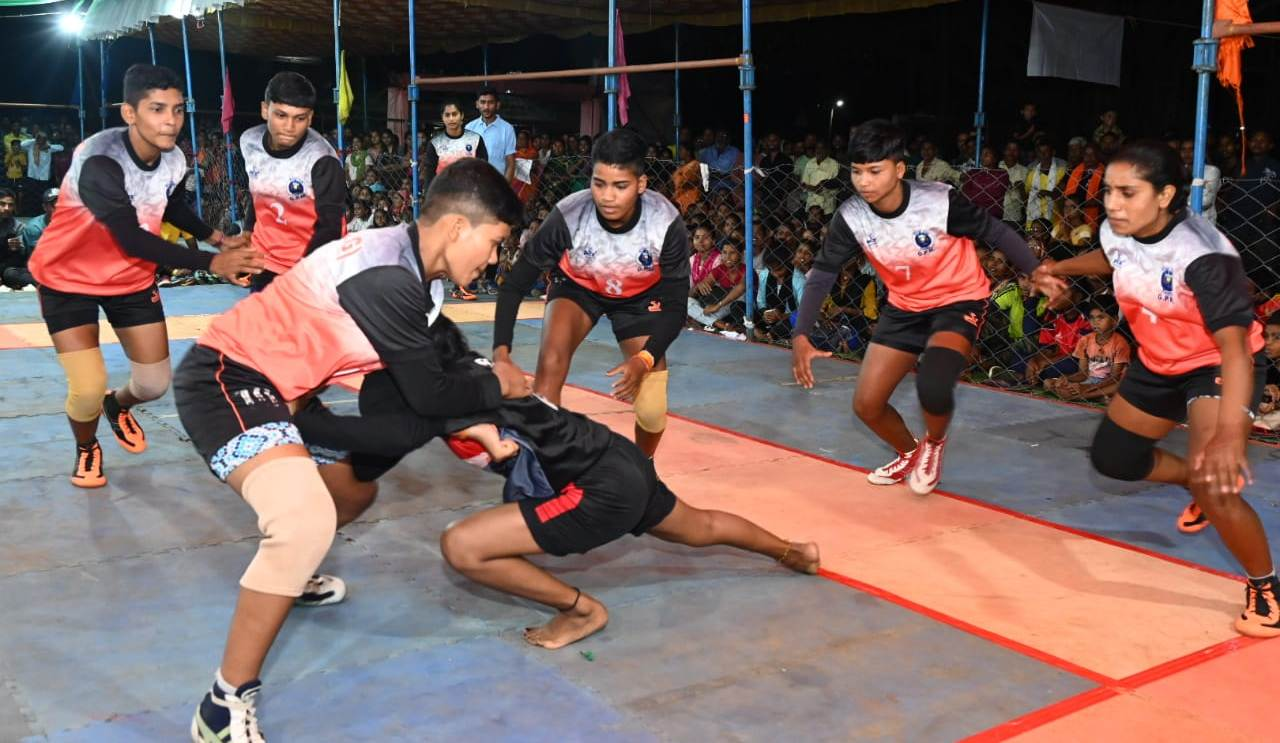 ---
Why In News?
On October 2, 2023, Chhattisgarh team won the Major Dhyan Chand Cup All India Women's Hockey Tournament 2023. Yadav State Sports Academy Chhattisgarh (Residential Excellence Centre) Bahtarai Bilaspur won the final match by defeating Sai Mumbai by 5 goals against 4 in a thrilling match.
Key Points:
In this tournament held in Amravati, Maharashtra, the Chhattisgarh team performed better from the beginning and reached the final. Geeta Yadav, Rukmani, Anita, Sampada and Mamta all scored 1-1 goals in the final match.
In the previous match, late B.R. Yadav State Sports Academy Chhattisgarh (Residential Excellence Centre) Bahtarai Bilaspur defeated Patna 4-0, Kolkata 2-0 and entered the final by equalizing 1-1 goals from Steel Plant Delhi.
In the first match, Geeta Yadav scored 2 goals, Jahnavi scored 01 goal in the second match and Madhu Seeder scored 01 goal in the semi-finals. Apart from this, other members of the team Sampradaya Nirmalkar, Mateshwari Lahare, Rukmani Khusro, Anita Khusro, Yashoda, Meenakshi Umri, Bhumika Dhankar, Damini Khusro, Karuna Sahu, Akshita Ahuja, Anjali Banjare, Twinkle, Doli, Smita also performed well throughout the tournament.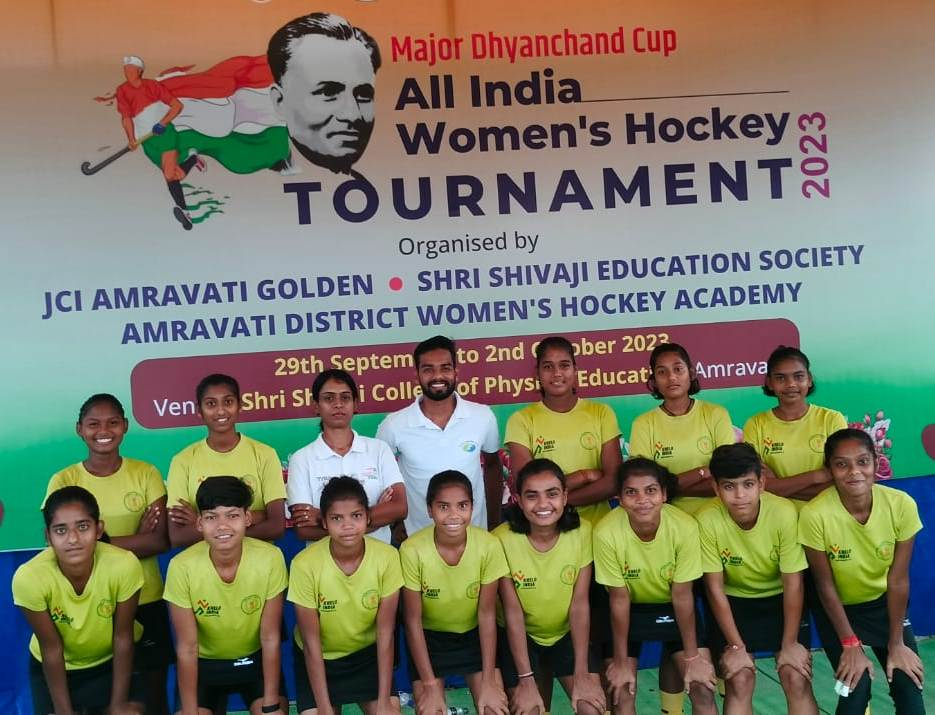 ---
Switch to Hindi