Social Media And Democracy
This article is based on "Facebook is weakening democracy" which was published in The Hindustan Times on 12/06/2020. It talks about the impact of social media on democracy.
The introduction of the printing press in 15th century Europe revolutionised the social landscape, helping information spread further and faster than ever before. This had a deep link with the spread idea of democracy all over the world. In the present era, social media represents a similar paradigm shift.
Today, social media plays a crucial role in facilitating and distributing content related to all the matters that have a larger influence on public opinion and subsequently on democracy.
Although social media helps in the deepening of democracy, it also tends to weaken the concept of democracy and the emergence of anarchy, because of its unregulated nature and its role in the spread of fake news.
Social Media and Deepening of Democracy
Aiding C-Governance: Social media has led to the emergence of citizen-led governance (C–governance) in India.

Social media platforms help to create awareness from one another to a million and be united for any social cause. In the process, the existence of social media can nudge citizens to seek solutions.
Also for C-governance, people need to have information and be able to convey it to others. Social media platforms make that ton easier.
Given this, social media is gradually being accepted as the fifth estate of democracy.

Democratization of Expression: Social media has made Indian politics more inclusive by allowing citizens, who were traditionally excluded from politics due to geography and demography, to gain direct entry into the political process.

It has also allowed for a diversity of viewpoints and public engagement on an unprecedented scale.

Instrument for Bringing Behavioural Change: Use of social media for policy crowdsourcing and publicity is evident in the success of pan-India campaigns such as Swacch Bharat Abhiyan and the recently-launched Fit India Movement.
Making political communication people-centric: Social media has been increasingly used by Indian political actors for routine political communication between elections to provide unmediated and direct communication to connect citizenry.

Also, social media has changed the power of political messaging and has moved away from the mass media model and places it firmly into peer-to-peer, public discourse.
Ill-effects of Social Media On Democracy
Widening Social Fault Lines: Social media has enabled a style of populist politics, which on the negative side allows hate speech and extreme speech to thrive in digital spaces that are unregulated, particularly in regional languages.
Formation of Information Cocoons: Social Media, due to its technological capacity has enabled self-sorting and personalization of information one perceives.

This leads to the phenomenon of group polarization — which takes hold when like-minded people talk to one another and end up thinking a more extreme version of what they thought before they started to talk.
This is not in sync with the ethos of democracy which is based on debate, dissent and discussion.

Menace of Fake News: The rise of polarizing and divisive content has been a defining moment of modern politics, which is fed by fake news propagation through social media channels.

Further, dissemination of fake news through social media, among populations with low-to-no levels of critical digital literacy is a big challenge.

Cyberbullying or Trolling: Another dangerous element is the labelling and trolling of more rational voices or those who disagreed with the government's actions or dominant public discourse as "anti-national."
Way Forward
Social media awareness is needed which may enable citizens to be in a position to distinguish between truth and falsehood – and to know when democratic processes are being manipulated.
Social Media Platforms can provide safeguards in the event that democratic processes are being intentionally disrupted or harmful falsehoods are spreading; it can help people find out what is true.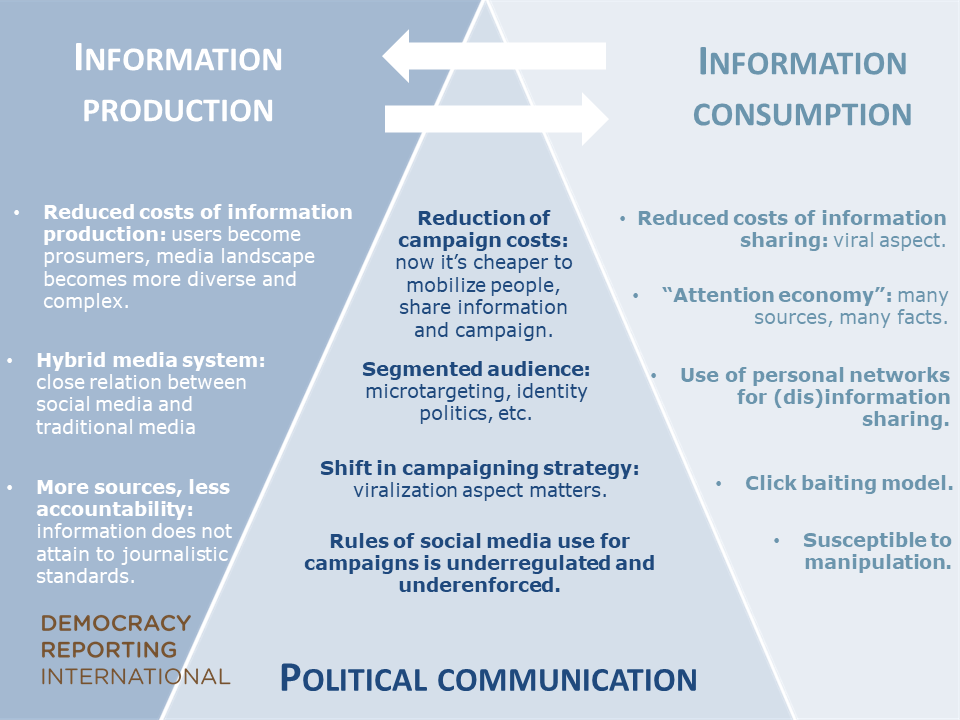 Drishti Mains Question
"Social media enables greater democratisation of governance. Critically examine.
This editorial is based on "No longer special" which was published in The Hindu on June 15th, 2020. Now watch this on our Youtube channel.