Siachen Area Opens for Tourism
Recently, the Siachen Glacier area of Ladakh has been declared open for tourists by the Government of India.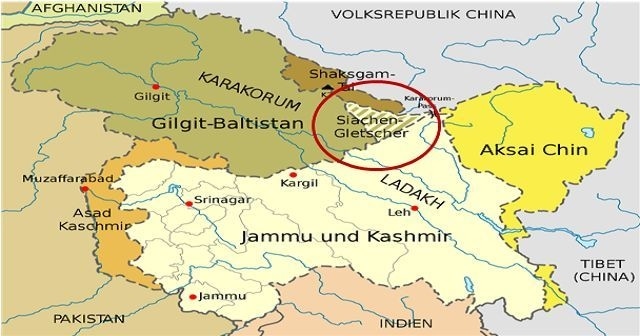 Siachen, the world's highest battlefield was closed 35 years ago for civilians.
The announcement came while the inauguration of 'Col Chewang Rinchen Setu'.


Col Chewang Rinchen Setu is built over River Shyok, which connects Durbuk and Daulat Beg Oldie in Eastern Ladakh.
The location of the bridge is sandwiched between strategic Karakoram and Chang Chenmo ranges.
The 'Col Chewang Rinchen Setu' is a 430-metre bridge built at an altitude of about 15,000 feet using Micro Piling Technology.


Micropiles are a deep foundation element constructed using high-strength, small-diameter steel casing and/or threaded bar.

The bridge is built by Border Roads Organisation (BRO).
Siachen
The entire Siachen Glacier, with all major passes, is currently under the administration of India since 1984.
The Siachen Glacier is located in the Eastern Karakoram range in the Himalayas, just northeast of Point NJ9842 where the Line of Control between India and Pakistan ends.
It is the second-longest glacier in the world's non-polar areas.
The Siachen Glacier lies immediately south of the great drainage divide that separates the Eurasian Plate from the Indian subcontinent in the extensively glaciated portion of the Karakoram sometimes called the "Third Pole".