Poisonous Fire Coral Fungus
One of the world's deadliest species of fungi, the Poison Fire Coral, has been identified growing in Australia for the first time.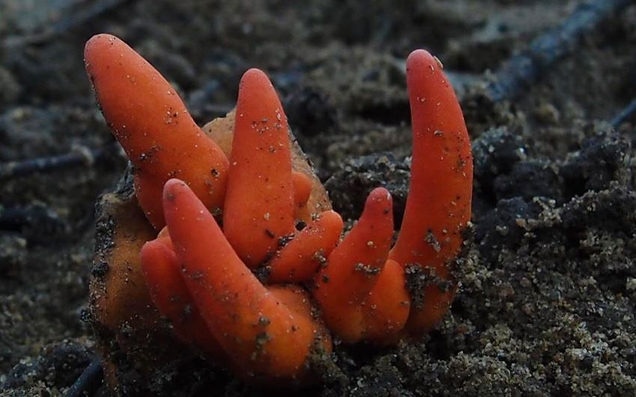 Previously, the presence of fungus has also been found in Indonesia and Papua New Guinea.
The Fire Coral fungus has its native habitat in the mountains of Japan and Korea.


Several people have died in Japan and Korea after mistaking this bright red fungi for edible mushrooms.

Its toxins can even be absorbed through the skin.
If eaten, it causes symptoms such as stomach pain, vomiting, diarrhoea, fever and numbness which are followed over hours or days by the skin peeling off the hands and feet, and the shrinking of the brain.