India-EU Meet on Agriculture
Why in News
Recently, a Virtual meeting between India's Union Minister for Agriculture & Farmers Welfare and a Member of the European Commission (EC), Agriculture was held.
Key Points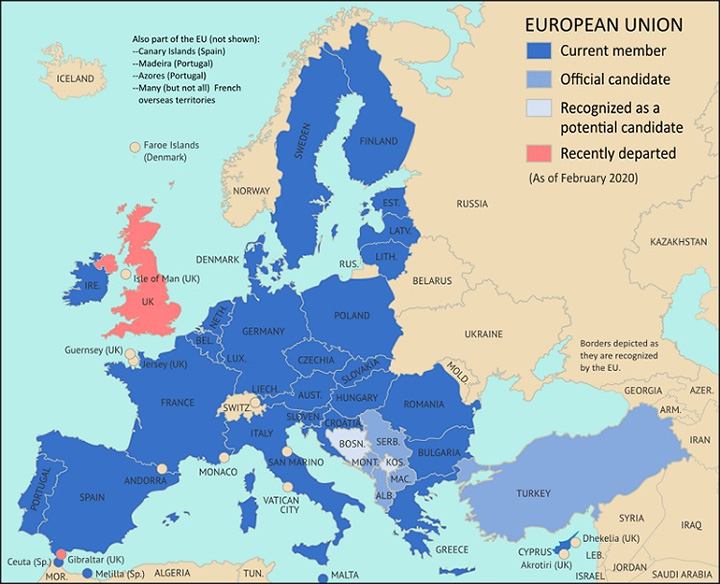 Major Discussions:

India's Stand:

European Commission (EC)
About:


It is an executive body of the EU, responsible for proposing legislation, implementing decisions, upholding the EU treaties and managing the day-to-day business of the EU.


The EU is a group of 27 countries that operate as a cohesive economic and political block.

The Commission is divided into departments known as Directorates-General (DGs) that can be likened to departments or ministries headed by a director-general who is responsible to a commissioner.

Structure:


It operates as a cabinet government, with 28 members of the Commission. There is one member per member state. These members are proposed by member countries and European Parliament gives final approval to them.
One of the 28 members is the Commission President proposed by the European Council and elected by the European Parliament.
Way Forward
India can pursue EU countries to engage in Indo-pacific narrative, geo-economically if not from a security prism.


It can mobilise massive economic resources for sustainable development of regional infrastructure, wield political influence and leverage its significant soft power to shape the Indo-Pacific discourse.

India and the European Union have been negotiating a free trade deal, but it is pending since 2007.


Therefore, for closer convergence between India and the EU, both should engage in finalisation of the trade deal as soon as possible.