Governance Reforms in Jammu and Kashmir
The Parliament has extended the President Rule In Jammu & Kashmir for another six months.
Governance Issues in J&K
The Central government has extended its rule in the state while promoting grassroot democracy which seems contradictory and violation of spirit of federalism. Other issues involved are:
Poor economic development.
Failure to deliver even basic facilities.
Widespread corruption among government employees.
Human Rights Abuse.
Unemployment among youth.
Security threat from Cross border infiltration.
Initiatives Taken to address governance issues in J&K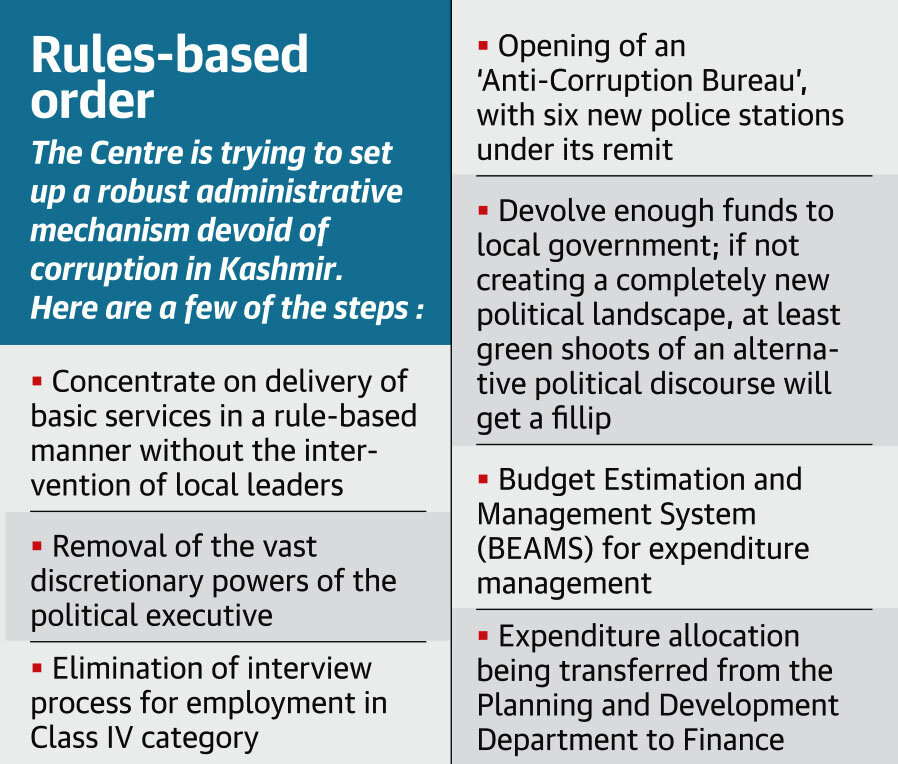 'Back to Villages' program under which government officers visit villages to redress grievances of people at their doorsteps.
President's Rule in J&K
In case of breakdown of Constitutional machinery in the state, there are two prescriptions


Governor's Rule under J&K Constitution
Presidential Rule under the Indian Constitution (Article 356)

Governor's rule is first imposed for six months in the state with the approval of the President. In case, the constitutional crisis is not resolved within 6-months, President's Rule is extended to the state under article 356 of Indian Constitution for a maximum period of 3-years with Parliamentary approval after every 6 months.
President's Rule is extended to other states in case of breakdown of constitutional machinery under Art. 356 and under Art. 365 in case of failure of state govt to comply with orders of Central Govt. However, there is no such provision of Governor's Rule in other states.