Goura Gouri Festival
Goura - Gauri festival is celebrated in Chhattisgarh.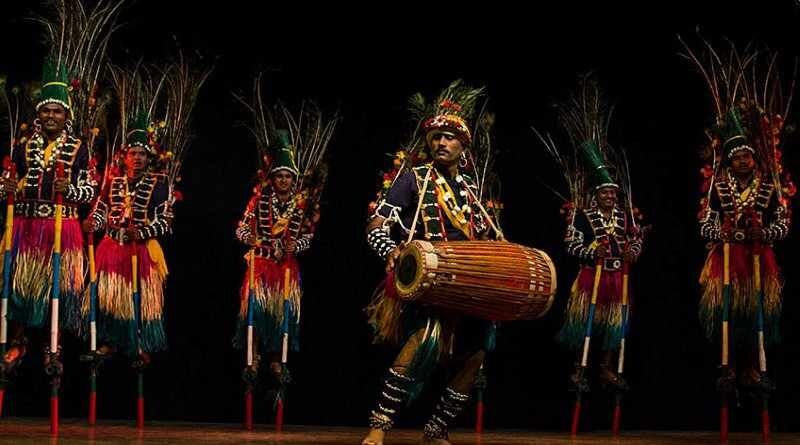 It is celebrated on the day after Diwali. Goura stands for Lord Shiva and Gauri, for Goddess Parvati.
The festival celebrates the pastoral life of the people of Chhattisgarh.
The gathering sees the rituals of 'gedi', 'raut nacha' and 'panthi nritya' in the traditional attire.'


Gedi is a dance of the Gond people, who are spread widely throughout Madhya Pradesh and Chhattisgarh, and is one of India's prominent tribal groups. Gedi is a pair of bamboo stilts with footrests. The dancers strike the stilts on the ground to produce simple rhythmic beats.
Raut Nacha is a traditional dance of the Yadav community which is performed on Diwali. In this dance, the Rauts, wearing a special costume, sing and dance in a group with sticks in their hands in the pathways of the village.
Panthi Nritya is performed by Satnami community of Chhattisgarh. Songs related to dance depicts the importance of human life with strong spiritual messages with prime focus on omnipotent devotion.

Surti, Hareli, Pola and Teeja are some other festivals of the state.