Exercise Mitra Shakti
Why in News
The 7th edition of India-Sri Lanka joint military training exercise Mitra Shakti– 2019 is scheduled to be conducted in Pune from 01 - 14 December 2019.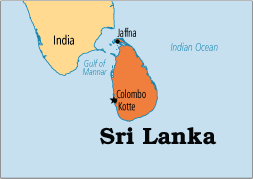 The exercise aims to build and promote positive relations between armies of India and Sri Lanka for counter-insurgency & counter-terrorism operations in the urban and rural environment under United Nations mandate.
The joint exercise also aims for incorporating the current dynamics of United Nations peacekeeping operations through practical & comprehensive discussions and tactical exercises.