Donimalai : Iron Mining
National Mineral Development Corporation (NMDC) is set to restart mining at Donimalai in Bellari district of Karnataka.
The iron ore supply is bound to increase and bring down prices particularly when many sponge iron and pellet manufacturers in the State have shut operations due to rise in cost and weak demand.
NMDC, which owned Donimalai mine since 1968, suspended operations in November 2018 after the Karnataka government sought 80% premium on iron mined to renew its lease for another 20 years.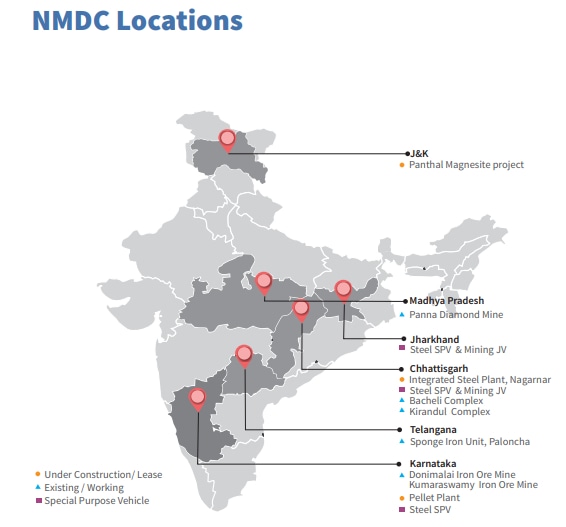 National Mineral Development Corporation
Incorporated in 1958 as a Government of India fully owned public enterprise, NMDC is under the administrative control of the Ministry of Steel, Government of India.
Since inception involved in the exploration of a wide range of minerals including iron ore, copper, rock phosphate, limestone, dolomite, gypsum, bentonite, magnesite, diamond, tin, tungsten, graphite, beach sands etc.
NMDC is India's single largest iron ore producer, presently producing about 35 million tonnes of iron ore.
The company has been categorized by the Department of Public Enterprises as "Navratna" Public Sector Enterprise in 2008.
Its corporate office is located in Hyderabad.