Cyclone Sarai
Tropical Cyclone Sarai hit Fiji on December 28, 2019, causing widespread damage.
It is a category two tropical cyclone and is moving east towards the Tongan waters at nearly 10 kmh speed.
It is expected to have average winds of up to 110km/hr with momentary gusts to 150km/hr close to its centre.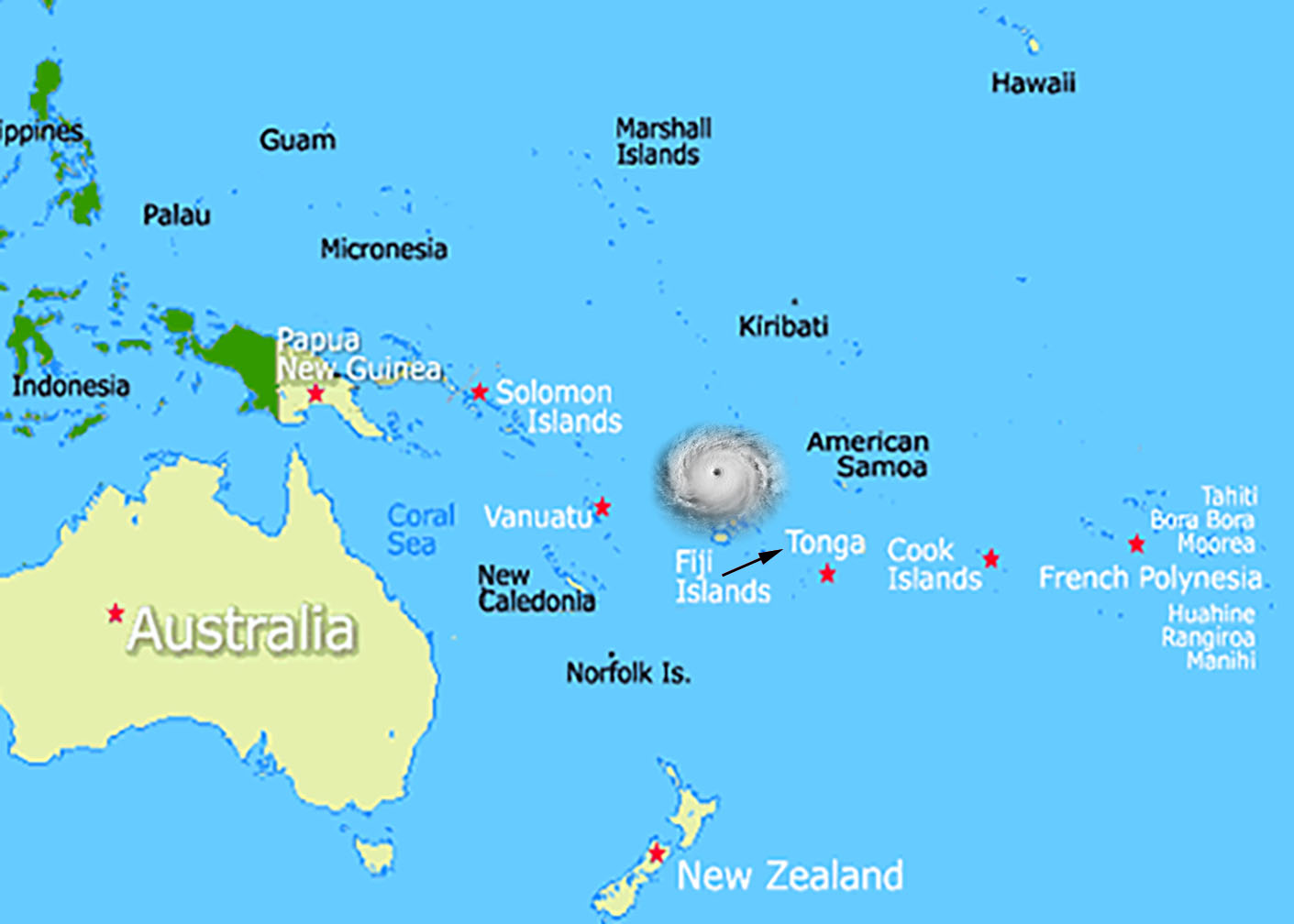 Fiji and Tonga
Fiji is a country and archipelago in the South Pacific Ocean. It surrounds the Koro Sea about 1,300 miles north of Auckland, New Zealand.
Tonga, officially the Kingdom of Tonga (also called Friendly Islands), is located in the southwestern Pacific Ocean. It lies east of Fiji.
Saffir-Simpson Hurricane Wind Scale
The Saffir-Simpson Hurricane Wind Scale is a 1 to 5 rating based on a hurricane's sustained wind speed. This scale estimates potential property damage.
| | | |
| --- | --- | --- |
| Category | Sustained Winds | Types of Damage Due to Hurricane Winds |
| 1 | 119-153 km/h | Very dangerous winds will produce some damage |
| 2 | 154-177 km/h | Extremely dangerous winds will cause extensive damage |
| 3 (major) | 178-208 km/h | Devastating damage will occur |
| 4 (major) | 209-251 km/h | Catastrophic damage will occur |
| 5 (major) | 252 km/h or higher | Catastrophic damage will occur |