Chindu Yakshaganam
The Chindu Yakshaganam is an age-old art form popular in Telangana.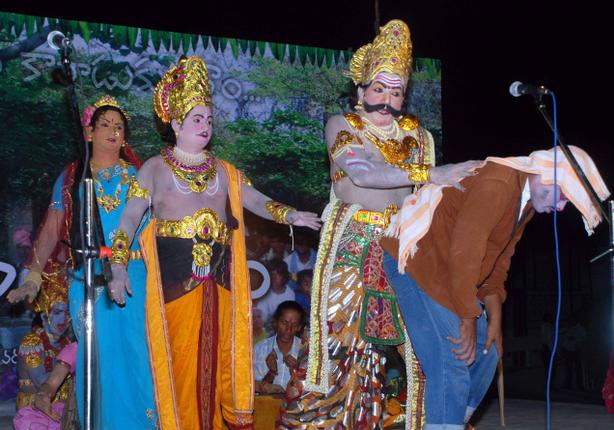 The art form dates back to second century BC. It is similar to Yakshaganam, a traditional theatre form particular to Karnataka.
It is a theatre art form that combines dance, music, dialogue, costume, make-up, and stage techniques with a unique style and form.
The word 'Chindu' in Telugu means 'jump'. As their presentation is interspersed with leaps and jumps, it gained the name of Chindu Yakshaganam.


Chindu is also derived from the artistes' caste Chindu Madiga, a sub-caste of Madiga among SCs.

The Chindu Yakshaganam is also called Chindu Bhagavatam as most of the stories narrated are from 'Bhagavatam'.


Bhagavatam refers to the Bhagavata Purana which can be translated as 'the history of the devotees of Vishnu'.