The Future Of Sports In India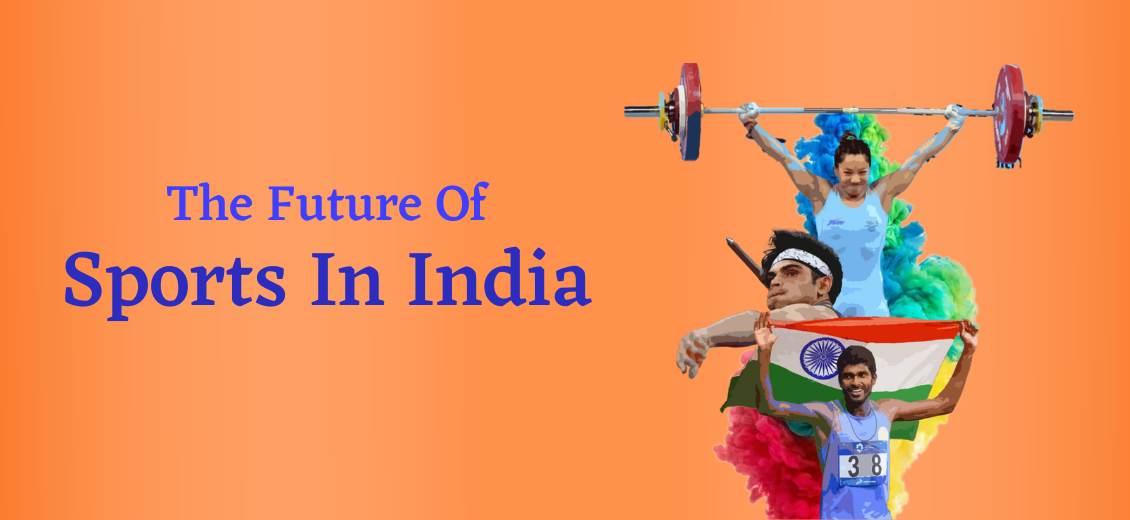 Sport is friendship, Sport is health, Sport is education, Sport is life, and Sports bring the world together.
— Juan Antonio Samaranch (Former President of International Olympic Committee)
India is a country of over a billion people. Imagine the talent, capabilities, and potential we have in our store. Surprisingly, even after being a storehouse of human resources, only about 2% of our masses participate in sports regularly. Is it the lack of opportunities, or does the interest of the Indian society lack interest in sports? Or has it something to do with the affordability and availability of proper guidance to aspiring sportspersons? Through this blog, we will try to answer these questions by understanding the scope of the different forms of sports in India and gauging what the future holds for the sporting industry in India.
Sports Industry
India is a storehouse of talent, especially in the field of sports. But this talent hasn't been explored and given its due limelight. It could be so because of a lack of motivation and the support of political leaders and, most significantly, the recognition by the public.
In ancient India, sports were given due importance by both parents and teachers. People back then understood that indulging in sports was essential for a child's physical and mental well-being. Activities like martial arts, archery, swordsmanship, lifting weights etc., were very respected. During those times, students were asked to engage in friendly spars as well. The evidence of the active sportsmanship in India can also be found in the epics of Mahabharata and Ramayana.
But in the last few decades, parents have stopped giving much importance to physical well-being and are concerned only about their children's academic excellence. In case they do take any interest, then the child's fascination must be towards Cricket.
This bias of parents is one of the major reasons which thwarted the growth of this much deserving industry. Furthermore, the ignorance of the sports authorities also played a part in the depletion of the popularity of other forms of sport in India. But in the last 3 to 5 years, this trend has seen a shift.
The Indian sports scene is taking a keen interest in all kinds of sports, resulting in the growth of participation, viewership and sports-related industries. India's improving economic climate, rising disposable incomes, and changing outlook fuel the increase in demand for sports-related goods and services.
The famous Indian Premier League, estimated at $5.3 billion, along with other leagues, are also contributing their shares, which has helped the Indian sports Industry touch the $2.7 billion mark from $1.3 billion five years ago. Several entrepreneurs have made fantastic models like "Sportz Village Schools" (formerly known as EduSports) that enable schools to adopt sports education and play the role of a helping hand in carving out new faces to be introduced to the world competition.
Promising future
India is an emerging market for sports. The industry has experienced rapid growth across all segments in the last few years. There are millions of sports enthusiasts in India and this number is set to spiral with the increasing viewership of these sports on television.
The Indian government has made significant investments in athletic facilities and training, which will pump out more athletes and sportspersons in times to come.
The booming sports industry has increased employment opportunities as well. It has also given hope to young people who dream of competing internationally someday.
The Indian government foretells a meteoric rise on the world stage with more champion athletes emerging from the Khelo India system. It focuses on modernising sports infrastructure at the grassroots level while providing scientific training to young athletes, all with the help of technology.
Khelo India has also brought significant changes in the minds of people concerning their perception of sports. It assists players during their school life and motivates them to build a career in sports. It provides a scholarship of 5 lakh rupees per annum for a stint of 8 years, which will help players to develop their skills from a very young age, providing central assistance to our future heroes. Case in point, 16-year-old Nisar Ahmed from a slum in the national capital, who missed breaking the world record in the 100m sprint by 0.2 sec and has now been selected as one of the 14 athletes who would be trained by Usain Bolt's coach in Jamaica.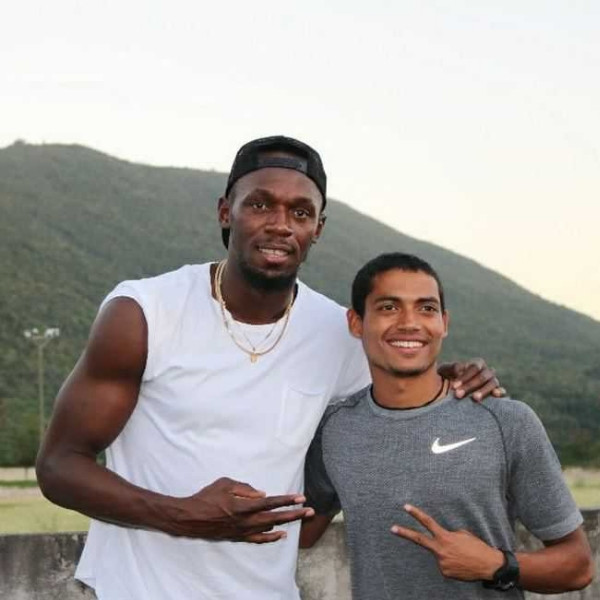 Nisar Ahmad with Usain Bolt in Jamaica
How to improve Indian Sports Industry?
The changing mindset of the Indian masses has given a new lease of life to the sports industry in the country. Still, we have a long way to go. There should be more social acceptance and opportunities for people who want to participate and make a career in sports. We also need to figure out how to keep the essence of sport alive with the changing times.
There are many changes that Indian sports must implement before they can truly progress. For instance, the country needs to invest in sports infrastructure and create better training facilities. Athletes also need to make some changes in their attitudes, which would eventually help them reach their full potential.
In recent psychological research, it was found that people with a mindset of being a "star athlete" tend to have better chances of being successful. The study was conducted for six years and concluded that developing a mindset of being a "star" athlete is beneficial in achieving success.
So, we need to promote sports as a booming, attractive Business and Sports Industry.
India's Performance
India has always been a sporting powerhouse. It is not surprising to see India winning its all-time highest number of medals in the Olympic Games and commonwealth games in recent times. With improved practice facilities and support, sportspersons have proven their mettle in front of the world.
A wind of change -- which started to blow at the turn of the 21st century -- swept across most sports disciplines. Players are taking a keen interest in other sports categories, like boxing, wrestling, archery, hockey etc. and excelling at them as well!
At the Commonwealth games 2022, Indian athletes won 61 medals, 22 golds, 16 silvers and 23 bronze. Sanket Sargar was the first Indian to win a medal in Birmingham, bagging a silver in the men's 55kg weightlifting event. Mirabai Chanu was the first Indian to win gold at CWG 2022, while Jeremy Lalrinnunga was the first Indian man to clinch the top podium at Birmingham. Sudhir won the first medal for India, a gold, in para-sports at the CWG 2022. He became the champion in the para powerlifting men's heavyweight category.
Along with all the medals, these sportspersons brought immense pride to the nation.
Conclusion
India has encountered many path-breaking sports moments in the past seven decades. Sports in India refers to the large variety of games played in India, starting from tribal games to mainstream sports. India is considered a bouquet of stellar performers in sports. Today, many kinds of sports are watched with great interest and respect.
We can sense that the golden age of Indian sports has just begun. From winning its first Olympic medal in 1948 to registering one of its best performances at the CWG 2022, India has come a long way in sports since its independence.
India has cocooned its way out from the famous Indian saying, "kheloge kudoge hoge kharab, padhoge likhoge banoge nawab" (all play and no work, makes Jack a dull boy. Now it has evolved as - "kheloge kudoge hoge lajawaab, padhoge likhoge banoge nawab" (playing makes one extraordinary, studying makes you nawab). The constant efforts of the Indian government, private supporting firms, sponsors and undoubtedly hardworking players have brought India out of cricket's shadow. It has also given India a new position on the scoreboard of International sports.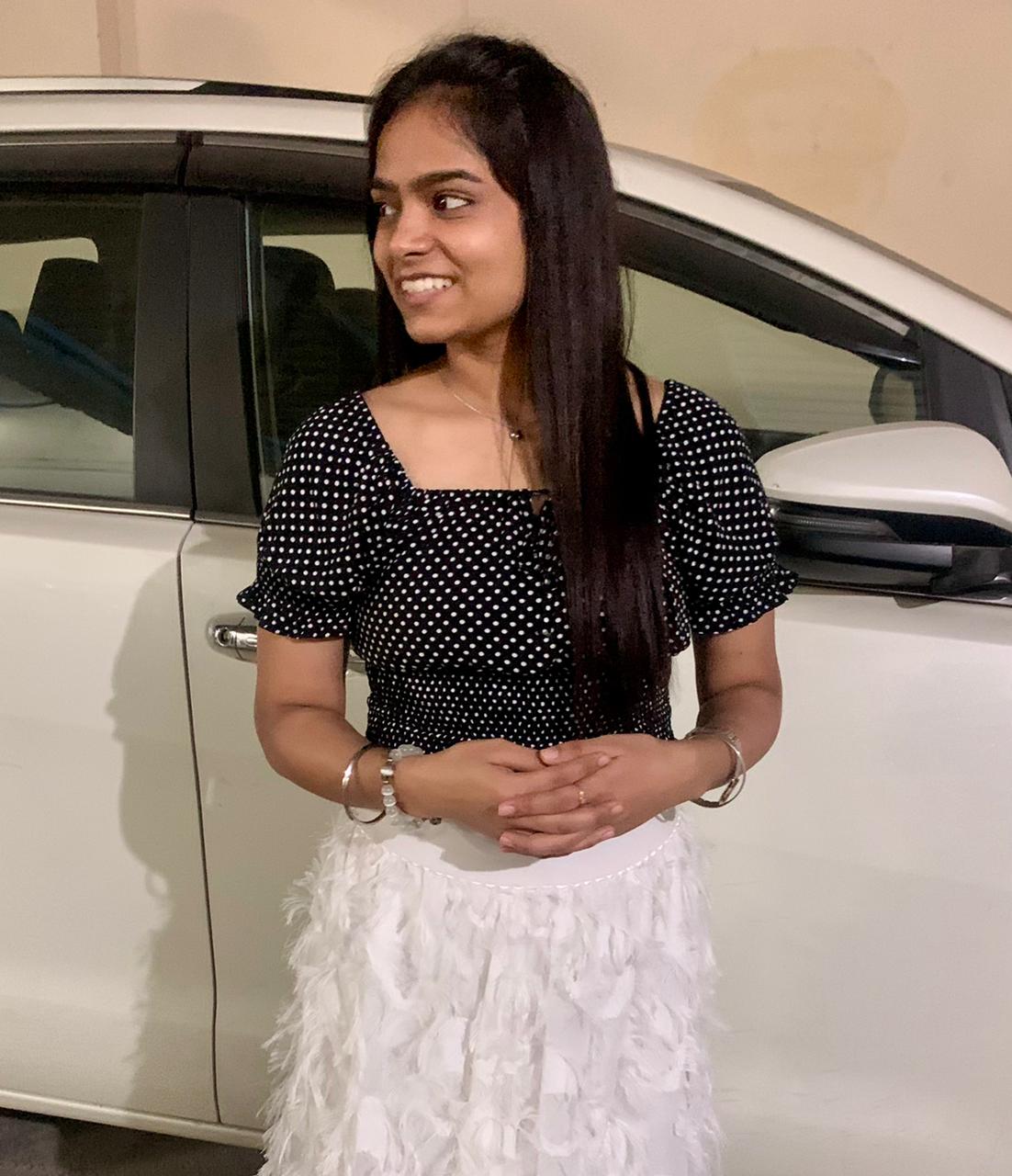 Riya
Riya is an undergraduate who completed her BA (Hon) in Pol science from the University of Delhi. Currently, she is into perspective sketching and Creative content writing. She aspires to grow in the same field.