Gandhi's Mentor: Gopal Krishna Gokhale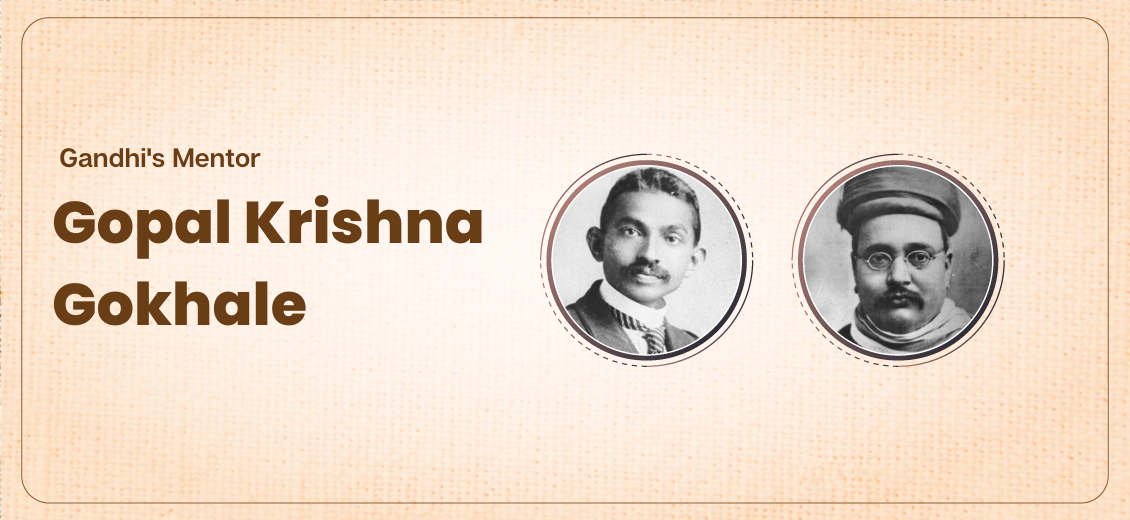 The Indian struggle for freedom and independence brings to mind countless sacrifices of many souls, but one name never fails to revisit our mind and conscience – Mohandas Karamchand Gandhi.
Gandhi was born on October 2, 1869, in Porbandar, India and passed away on January 30, 1948, in Delhi. Besides being a lawyer by profession, he was also a politician, a social activist and a writer who eventually became the leader of the Indian nationalist movement against British rule. Because of his tremendous contribution to the liberation movement, he came to be considered the father of the nation. Universally praised and acknowledged for his doctrine of nonviolent protest (satyagraha) to achieve political and social progress, Gandhi wasn't always the person we now know him as.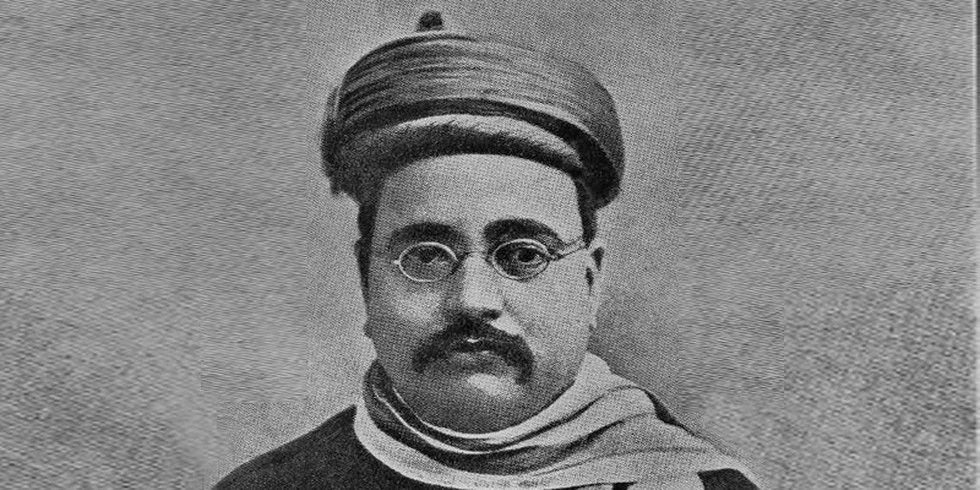 Gandhi was inspired and influenced by many personalities in his educational and political journey. Gopal Krishna Gokhale was one person who profoundly impacted his ideologies and encouraged him to lead India in its independence struggle. He played a significant role in putting Gandhi at the forefront of India's freedom struggle.
A professor by profession, Gokhale quit his teaching job to join politics. He became a great politician, social reformer, orator and economist of his time. Gokhale was among the founders of the Indian National Congress and was a moderate leader. He was nothing less than a mentor and guide to Gandhi. Gandhi has thrown ample light on his relationship and association with Gokhale in his autobiography 'My Experiments with Truth', dedicating considerable space to his mentor, highlighting his contributions and praiseworthy characteristics showing Gandhi's humble and grateful nature and also illuminating Gokhale's influential fervour. Let us have a deeper look at their symbiotic relationship and analyse how Gokhale affected Gandhi and helped him become the leader he was.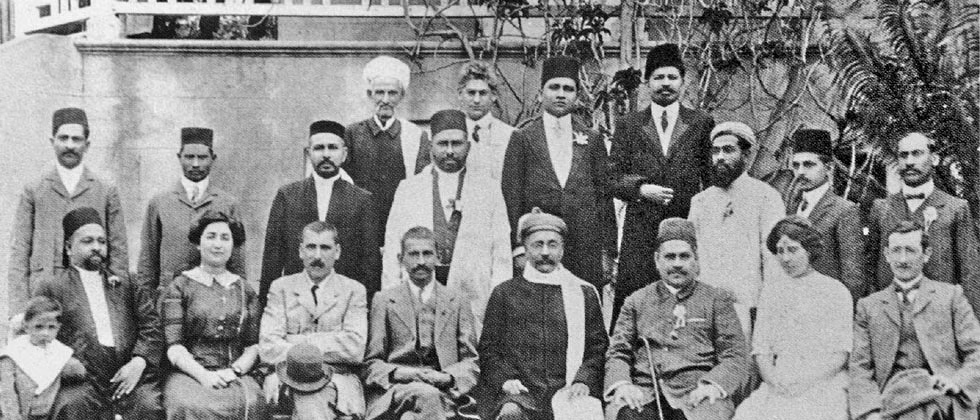 Recalling his first meeting with Gokhale in Pune on October 12, 1896, Gandhi writes about the initial impact Gokhale had on him and how he developed a veneration for him in his heart:
"I found him (Gokhale) on the Fergusson College grounds. He gave me an affectionate welcome, and his manner immediately won my heart. This was my first meeting with him, and yet it seemed as though we were renewing an old friendship."
Gandhi fondly comments on his emotional connection and the bond they formed at the first meeting:
"Gokhale closely examined me, as a schoolmaster would examine a candidate seeking admission to a school. He told me whom to approach and how to approach them. He asked to have a look at my speech. He showed me over the college, assured me that he was always at my disposal."
Gokhale provided Gandhi emotional assistance and comfort. After their first meeting in 1896, the two spent more than a month together at the Calcutta Congress session of 1901. It was here that Gokhale asked Gandhi for the first time to return from South Africa and serve the people of India. He also wrote recommendation letters for Gandhi to several lawyers in Bombay to secure a juniorship for him. But the South African problem kept Gandhi preoccupied, and he decided against the request.
He emphasises the positive impression Gokhale made on him and how he (Gokhale) inspired him to turn productive and prolific in his national struggle:
"To see Gokhale at work was as much a joy as an education. He never wasted a minute. His private relations and friendships were all for public good. All his talks had reference only to the good of the country and were absolutely free from any trace of untruth or insincerity."
Apart from being an emotional pillar and educational guide to Gandhi, Gokhale also assured him of financial support for his proposed ashram in Gujarat, which took a lot of load off the former's mind. In 1910, Gokhale proposed the Natal Indentured Labour Bill, which facilitated a legal framework for Gandhi's struggle in South Africa. Gokhale also raised funds for Gandhi's struggle. Subsequently, Gokhale went to Africa in 1912 and held meetings with African leaders. Gandhi had remarked that "if Gokhale had not played this stellar role, the South African problem would never have resolved".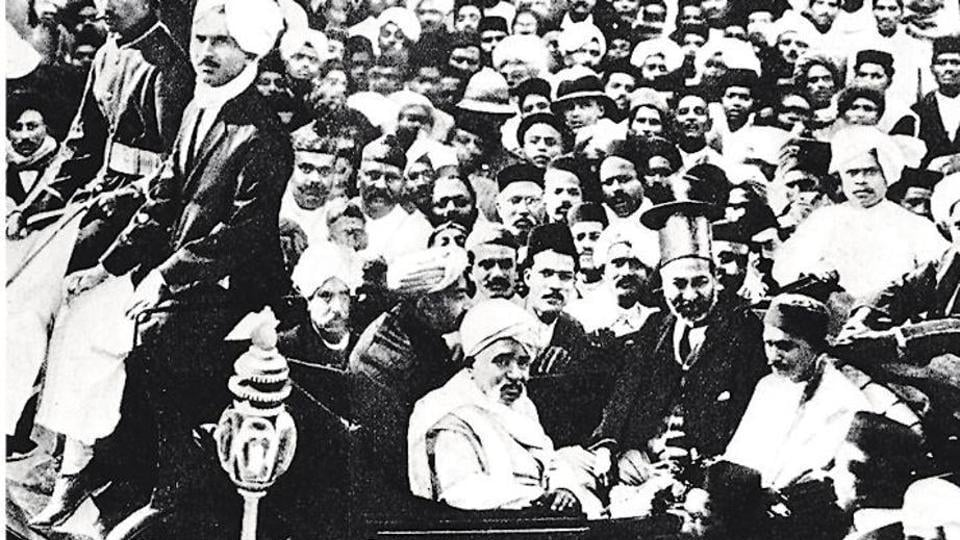 Along with his contribution to Gandhi's South African struggle, Gokhale's persuasion was one of the main reasons for Gandhi's return to India. The same year, Gandhi came up to Zanzibar to see off Gokhale. During this trip, Gokhale stated that Gandhi must return to India. Gokhale also advised him that since he had been away from the country for so long, he must travel across India to understand the country. He also sought a promise from Gandhi that he would not utter a word on Indian issues for one year till his discovery of India was complete. Gokhale even funded this one-year nationwide trip for him to discover the country, understand the plight of the citizens and gain knowledge of prevalent issues that concerned the nation. With much admiration, Gandhi writes about this in his book 'Satyagraha in South Africa' –
"Every word of Gokhale glowed with his tender feeling, truthfulness and patriotism. Gokhale prepared me for India."
Before returning to India, Gandhi wrote to Gokhale, expressing his utmost devotion and subservience to him. He conveyed his desire to learn and assimilate knowledge from him. On February 27, 1914, he wrote to him,
"I propose to leave for India in April. I am entirely in your hands. I want to learn at your feet and gain the necessary experience. My present ambition is to be by your side as your nurse and attendant. I want to have the real discipline of obeying someone whom I love and look up to. I propose to use the funds you have sent for our passages".
When Gandhi returned to India as a young barrister in 1915, Gokhale did not disappoint him in the least and crossed his expectations as a teacher and role model. He received personal guidance from Gokhale, who taught him about India and the issues which Indian citizens had to confront. He also credited Gokhale for the Education Bill and for abolishing the slavery of indentured labourers in India.
In his book, Gandhi informs us that Gokhale treated him like a younger brother. He describes his meeting with Gokhale as though he was embracing the Ganges.
"Gokhale was as the Ganges. One could have a refreshing bath in the holy river. The Himalaya was unscaleable, and one could not easily launch forth on the sea, but the Ganges invited one to its bosom. It was a joy to be on it with a boat and an oar. Gokhale closely examined me, as a schoolmaster would examine a candidate seeking admission to a school", he says.
In 1915, Gandhi decided to establish the Sabarmati Ashram, the funds for which were also provided by Gokhale. Gandhi and Gokhale had their last meeting on February 13, 1915. Six days later, Gokhale passed away.
Gokhakle's passion for the well-being of the nation inspired him to admonish his colleagues at the Servants of India Society, even from his deathbed. He advised them, "Don't waste your time writing a biography or setting up a statue but pour your whole soul into the service of India. Then only shall you be counted among her true and faithful servants."
Gokhale's death was a turning point in the Indian political scene as it was the end of his political era and saw the emergence of a new leader in Gandhi. He left behind Gandhi as a man of firm resolution and determination. He imparted his values of truth, loyalty, perseverance and dedication to Gandhi, and it wouldn't be an understatement to say that Gandhi carried his legacy forward.
Gandhi's tremendous political achievements did overshadow Gokhale's role in his life. Gokhale's massive contribution in inculcating political sense in Gandhi can't ever be negated. He helped him develop Gandhi's non-violent principles to the extent that Gandhi referred to him as his political "guru". Gandhi said, paying tribute to Gokhale, "though Gokhale was an agnostic, there was a thread of religiosity in his work. His loyalty towards the nation was unprecedented and selfless. He was fearless."
In 1916, Gandhi dedicated a book in Gujarati as a veneration to Gokhale, titled 'Dharmatma Gokhale'.
Gandhi wrote in his book, "He is not an orator in the ordinary sense of the word. He does not seek to rouse the feelings of his audience. His only aim is to convince his hearers of what he has to say. His delivery is fast. His ammunition is his wealth of facts and figures; his arguments persuasive and full of enthusiasm, and his style simple but chaste and firm."
Gandhi's admiration for his teacher was evident and manifested in his descriptions of Gokhale. He encapsulated Gokhale's dynamic and persuasive personality in his works. His social activism captivated the attention of other writers as well.
In Builders of Modern India: Gopal Krishna Gokhale, His Life and Speeches, author John S Hoyland remarks: "(In) the endeavour to train himself in the art of public speaking in English, he learnt, by heart, Paradise Lost and large portions of the speeches of Burke and John Bright. The many hours which he spent in this toilsome exercise bore fruit later in the marvellous command which he possessed over the English language as a medium for clear and incisive reasoning."
Gokhale's perseverance with English did pay off. He was renowned for the oratory skills that would astonish the politicians surrounding him and set the standard for those who came after him. But Gokhale was more than just an orator. He was a social reformer too and fought passionately for the cause of women's rights, primary education and caste discrimination. His diverse nature of activism is reflected in Gandhian ideas and philosophies.
Gandhi believed Gokhale was the perfect man in the political field, and Gokhale saw Gandhi as his torchbearer. Gokhale helped Gandhi ignite and perfect the spark which fuelled the liberation movement in Gandhi. Violence and politics were considered inseparable until Mahatma Gandhi proved otherwise. He led India to Independence following the principles of non-violence. Having a guide like Gokhale helped Gandhi spiritualise politics and introduce elements of morality and goodness. That's why his revolutionary approach is respected all across the world even today.
Sarmad Shakeel
Sarmad is a Post Graduate of English Lit. from Aligarh Muslim University. He is fluent in English, Hindi, Urdu and Arabic. He has previously worked as a teacher and is currently looking forward to exploring his writing potential in the best possible way.
Sources