Why In News
On November 30, 2023, Vinay Kumar, Managing Director of Uttarakhand Organic Products Council, said that 18 products of Uttarakhand including coarse grains Manduwa, Jhangora, red rice have got Geographical Indication (GI tag). Including these, now 27 products of the state have received GI tag.
Key Points
After getting the GI tag, now no one will be able to copy these products nor will they be able to claim it as their own brand. This will prevent copying of products. Also, the products will get different identity at the global level.
It may be noted that to promote 'Vocal for Local', GI tag is provided to local products by the GI Registry Wing of the Department for Promotion of Industry and Internal Trade (DPIIT). Through this, the latitude and longitude location of the production area, geographical and climatic characteristics of the product and the quality of the product are thoroughly tested.
For the first time, 18 products of Uttarakhand have got GI tag together. In a program organized at the Chief Sevak Sadan of the Chief Minister's residence on December 2, 2023, under the chairmanship of Chief Minister Pushkar Singh Dhami, Controller General of DPIIT, Prof. Unnat P. Pandit will give GI tag certificate to the products.
These products got GI tag: Berinag Tea, Manduwa, Jhangora, Gahat Dal, Red Rice, Black Bhatt, Malta, Amaranth (Ramdana), Lakhauri Chilli of Almora, Toor Dal, Buransh Juice, Nettle (Kandali) Nettle Fiber, Nainital Candle, Rangwali Pichhoda, Litchi of Ramnagar, Peach of Nainital, Chamoli mask, Uttarakhand wood art.
These products have already got GI tag: Tejpatta, Basmati Rice, Bhotiya Dan, Aipan Kala, Chiura Oil, Munsiyari White Rajma, Ringal Craft, Tamra and Thulma.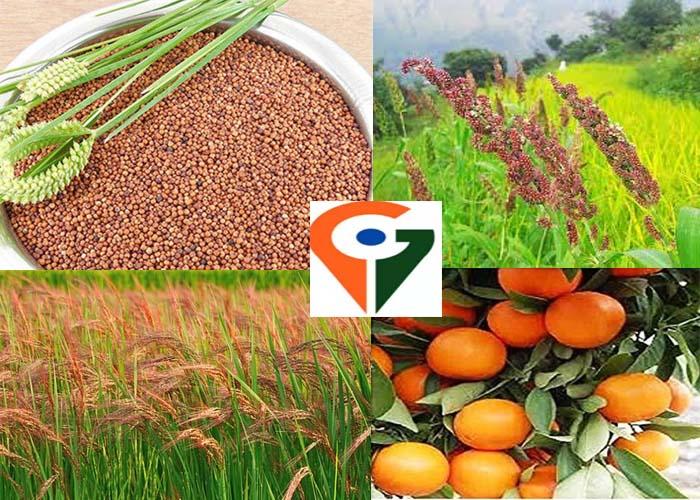 ---
Switch to Hindi