Why in News?
On 24 May 2023, Chief Minister Ashok Gehlot approved the proposal to open 70 new sub-health centers to strengthen the health infrastructure in the state.
Key Points:
Among them 11 in Sikar, 9 in Nagaur, 6-6 in Alwar & Karauli, 5 in Sawai Madhopur, four each in Bhilwara & Tonk, 3 each in Jaipur, Churu & Rajsamand, Chittorgarh, Dausa, Jalore, Jhunjhunu, Kota and Two sub-health centers each will be opened in Udaipur & 1 each in Ajmer, Baran, Bharatpur and Pali.
For their operation, a post of a female health worker will be created in each sub-health center.
It is worth mentioning that Chief Minister Ashok Gehlot had announced in the budget to open sub-health centers in a phased manner.
---
Why in News?
On 23 May 2023, Rajasthan Housing Board Commissioner Pawan Arora was presented with a trophy and citation by officials who received 2 international awards 'The Golden Globe Tiger Awards' from Malaysia.
Key Points:
It is worth mentioning that on May 16, the Rajasthan Housing Board in Malaysia was awarded 'The Golden Globe Awards for Excellence & Leadership' for 'Best Environment-Friendly Projects' and 'Best Innovative Project of the Year' by the jury of the World HRD Council.
Due to administrative busyness, the Housing Commissioner himself could not go therefore sent the engineers to Malaysia to receive the award.
It is worth mentioning that in the last four years under the leadership of Housing Commissioner Pawan Arora, the board has received a total of 17 awards. These include prestigious awards like the World Book of Records in House Sales, Skoch Award-2021, Award of Excellence, Honor by National Real Estate Development Council, National Housing Award, IBC and 'Star of Governance-Gold Award' and Real Estate Conclave by NAREDCO.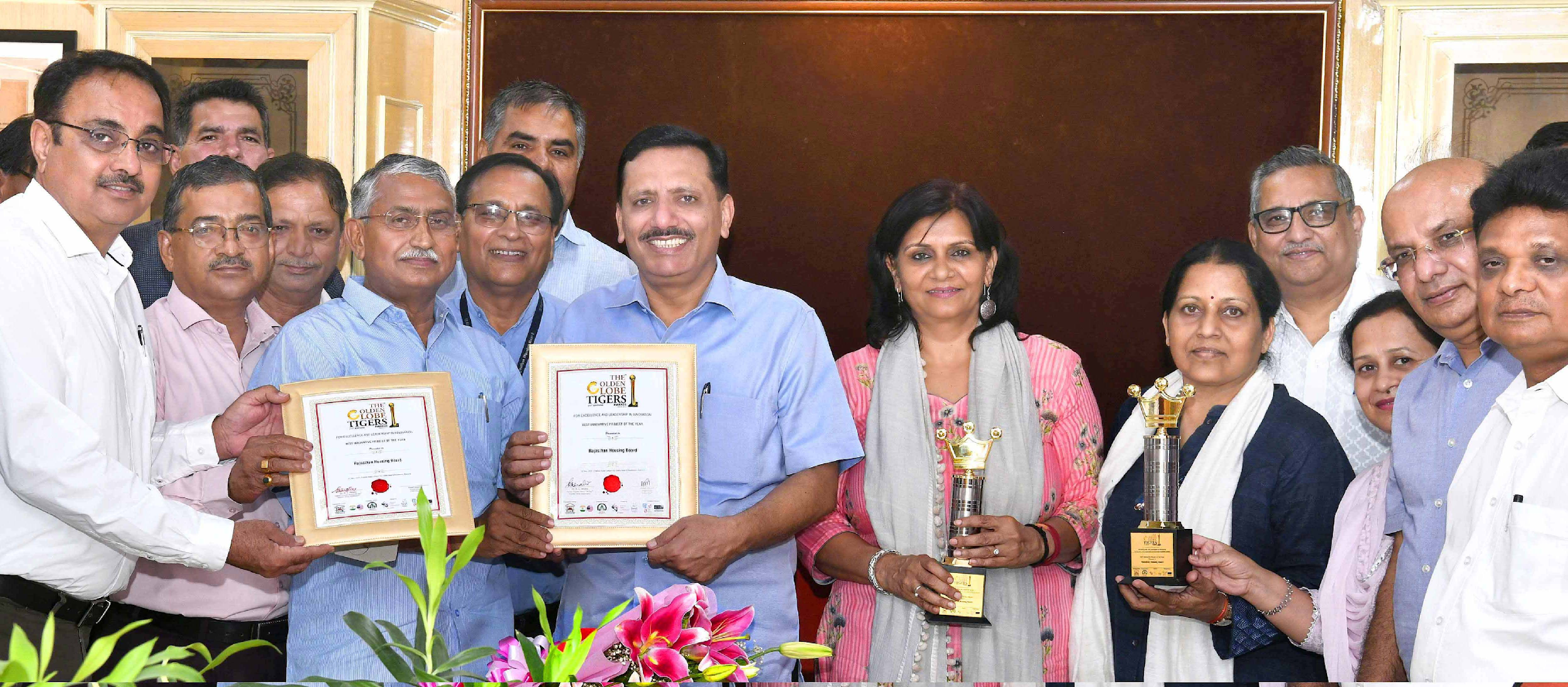 ---
Switch to Hindi