Why In News?
On September 21, 2023, Madhya Pradesh Urja Vikas Nigam was awarded the 'SEEM Star Performance Award-2022' by the Society of Energy Engineers and Managers (SEEM) in New Delhi for its unique efforts towards energy literacy.
Key Points:
This award has been given to the Energy Literacy Campaign (Urja Saksharta Abhiyan- USHA) for taking significant steps towards making common citizens aware of energy conservation. Additional Executive Engineer Surendra Vajpayee received the award on behalf of the corporation.
It is known that for the first time in the country, more than 15 lakh citizens have joined the 'Energy Literacy Campaign' (USHA) started in Madhya Pradesh on November 25, 2021, with the aim of teaching energy conservation, benefits of renewable energy and economy to the common citizens.
It is noteworthy that the Energy Literacy Campaign is an important effort towards the resolution of Prime Minister Narendra Modi for the country to achieve the net zero target. USHA Abhiyan has been started by the New and Renewable Energy Department of Madhya Pradesh to save the country and the world from global warming, climate imbalance and wastage of electricity.
7 thousand citizens have become energy literate in the country's first Sanchi Solar City. Usha is proving to be effective in making people aware about wastage of energy, saving traditional fuel sources, reducing carbon emissions, tree conservation etc.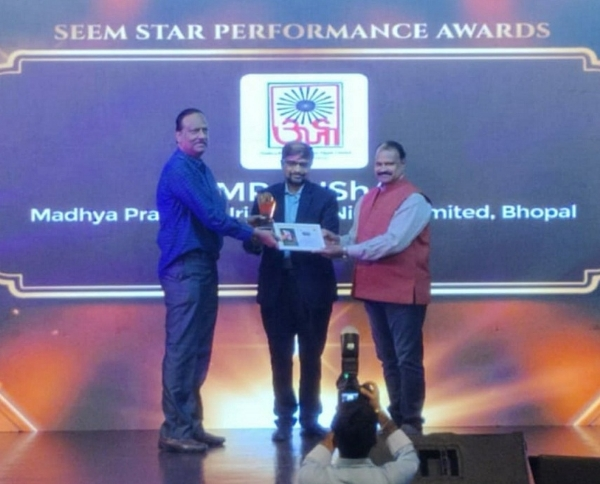 ---
Switch to Hindi