Why in News
On September 9, 2021, the Revenue Board, taking another innovative initiative, decided to honor one Land Record Inspector and Patwari from each tehsil for their significant contribution in the discharge of state obligations during the year 2020-21.
Key Points
Chairman of Revenue Board, Rajeshwar Singh said that during the period under review, instructions have been given to all District Collectors to select one best land records inspector and one best patwari from every tehsil area of the state for the best work.
Under this process, district level selection committees have been constituted in each district. In the committee, the Additional District Collector (Administration) has been nominated as the Convenor and the Sub-Divisional Officer (Headquarters) and Tehsildar (Headquarters) have been nominated as members.
Such personnel who have not been punished in the previous years and no departmental inquiry is pending against them, will be selected for the honor on the basis of their quality and excellence in performance.
The Chairman of the Board of Revenue said that the personnel who get the highest marks in the table of 100 marks based on flagship schemes, departmental recovery, aid cases, participation in various activities and contribution to various programs of the government will be considered worthy of respect.
After completing this process by September 15, citations will be distributed to the selected personnel by organizing district level programs before September 30.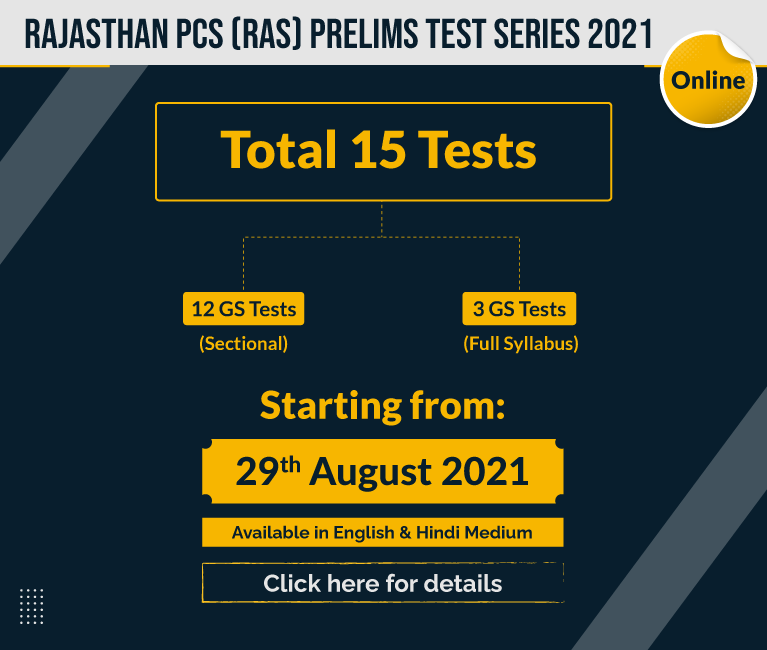 ---
Why in News
On the completion of 2 years of the tenure of Rajasthan Governor Kalraj Mishra, the book 'New Path of All-round Development - Two Years of Commitment' was launched at the Raj Bhavan.
Key Points
The book released by Governor Kalraj Mishra, has a pictorial description of the new traditions started by the Governor for the development of Raj Bhavan and in Rajasthan.
In this book, the historical introduction of the tradition of reading the preamble and duties of the constitution in the address of the assembly for the awareness of the constitution, the efforts made to improve the quality of higher education during the two years, the initiatives taken to implement the new education policy, etc. has been given in detail.
In this book, tribal and tribal welfare, works done for their development by adopting villages, new traditions of development established by Raj Bhavan, continuous development works even in Corona crisis, soldier welfare, social welfare through scout guide, scope of Governor's Relief Fund Detailed information has been given on the work done through it and the social concerns of Raj Bhavan.
It is noteworthy that Kalraj Mishra took over as the Governor of Rajasthan on September 9, 2019.
---
Switch to Hindi