Why in News?
An agreement has been signed between Rajat Kumar Mishra, Additional Secretary, Economic Affairs Department, Ministry of Finance, and Suzuki Hiroshi, Ambassador of Japan to India, in New Delhi on 29 March 2023, under which the Japan International Cooperation Agency (JICA) will give Rs 5,509 crore for the metro rail project being built in Patna, the capital of Bihar.
Key Points
It is noteworthy that this MoU was signed with Arunish Chawla (IAS), Managing Director of Patna Metro Rail Development (PMRC) and Additional Chief Secretary (ACS), Urban Development and Housing Department (UDHD).
The project aims to ease the growth in traffic demand in Bihar's capital Patna by building new Metro Corridors 1 and 2 thereby improving the urban environment and growing the economy as well as climate change through urban development focused on public transport contributions.
The project will contribute to the achievement of SDG goals 8, 9, 11 and 13.
As per the plan, JICA will appoint consultants to provide consultancy services (including construction supervision) for the Patna Metro Rail Project by June 2023.
The preliminary procurement package for international competition on project construction will be launched in June 2023. The loan amount has been sanctioned for a repayment period of 10 years with a grace period of 30 years.
Patna Metro's 14.05 km Corridor-2 will connect Patna Railway Junction to Patna Junction (interchange with Corridor-12), New Interstate Bus Terminal with 1 station at Akashvani, Gandhi Maidan, PMCH, Patna University, Moin-Ul-Haq Stadium, Rajendra Nagar, Malahi Pakdi, Khemni Chak (interchange), Bhoothnath, Zero Mile and New ISBT.
Out of these, a 5 km stretch with 6 stations will be isolated and the remaining 8 km stretch will be made underground with 7 stations.
The estimated cost of the Patna Metro Rail Project is Rs 13,365.77 crore. The project is expected to be commissioned by the year 2028.
Patna Metro will have its depot at Bairia, Sampatchak near Patliputra Bus Terminal.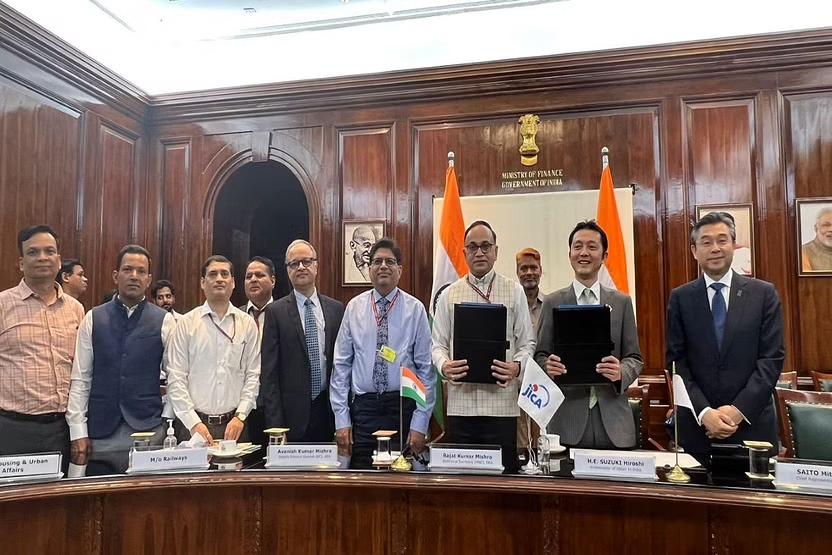 ---
Switch to Hindi