Tholpavakkoothu: Kerala
Why in News
Recently, a shadow leather puppet in Kerala's famous temple art Tholpavakkoothu has been animated by a robot.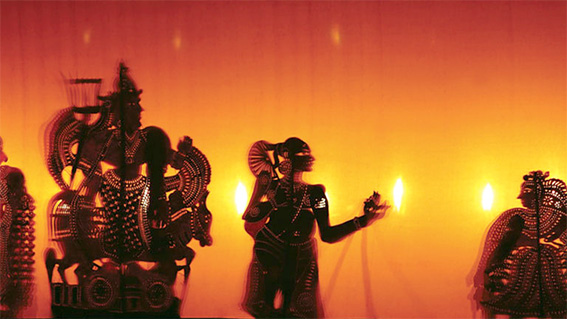 Key Points
About:


It is a traditional temple art in Kerala having its roots in Palakkad and neighbouring regions.


This art is confined largely to Pulavar families from Shoranur region of Palakkad district.

Among the ancient artforms of Kerala, tholpavakkoothu or shadow puppet play occupies a prominent place. It is a fine example of the integration of Aryan and Dravidian cultures.
It is a ritual art performed during the annual festivals in the Kaali temples of Palakkad district.


It is also known as Nizhalkkoothu and Olakkoothu.

The theme of the play is based on the Kamba Ramayana (the Tamil version of the epic).

Origin:


In Malayalam, Thol means leather, pava means doll and koothu the play. Though the origin of this ritualistic art form is not known exactly, some believe it to be as old as 1200 years.
It used to be performed in the Bhadrakali temples of Palakkad, telling tales from the Ramayana.

The Show:


This entertainment art is performed on a special stage called koothumadam in the temple courtyard.
It is performed using the mythological figures along with the use of fire and lighting of lamps behind the screen.
The chief puppeteer is known as 'Pulavan'.

Musical Instruments Used:


Ezhupara, Chenda and Maddalam etc.