Talamaddale
Why in News
The traditional art of 'talamaddale', a variant of Yakshagana theatre, has gone virtual in times of Covid-19.
Key Points
In the conventional 'talamaddale,' the artists sit across in a place without any costumes and engage in testing their oratory skills based on the episode chosen.
It has only spoken words without any dance or costumes. Hence it is Yakshagana minus dance, costumes and stage conventions.
Yakshagana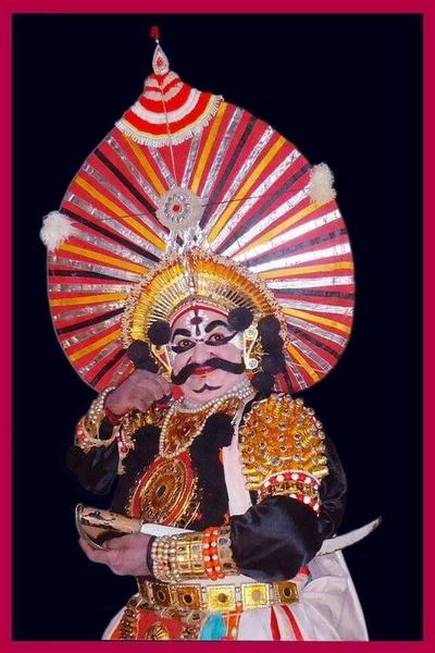 Yakshagaana, traditional theatre form of Karnataka, is based on mythological stories and Puranas.
The most popular episodes are from the Mahabharata i.e. Draupadi swayamvar, Subhadra vivah, Abhimanyu vadh, Karna-Arjun yuddh and from Ramayana i.e. Rajyabhishek, Lav-Kush yuddh, Baali-Sugreeva yuddh and Panchavati.
Gombeyatta puppet theatre closely follows Yakshagana.
Other important forms of theatre in India:


Nautanki (Uttar Pradesh) which often draws on romantic Persian literature for its themes,
Tamasha (Maharashtra),
Bhavai (Gujarat),
Jatra (West Bengal),
Koodiyaattam, one of the oldest traditional theatre forms of Kerala, is based on Sanskrit theatre traditions,
Mudiyettu, traditional folk theatre form of Kerala,
Bhaona, Assam,
Maach, Madhya Pradesh,
Bhand Pather, the traditional theatre form of Kashmir, etc.