OPV 'Yard 45006 VAJRA'
Why in News
Recently, the sixth Offshore Patrol Vessel (OPV) 'Yard 45006 VAJRA' to enhance coastal security was launched.
The OPV launched is the sixth in the series of seven OPV projects being built by M/s Larsen and Toubro (L&T) Shipbuilding under the 'Make in India' policy.


OPVs are long-range surface ships capable of coastal and offshore patrolling, policing maritime zones, control & surveillance, anti-smuggling & anti-piracy operations with limited wartime roles.

The ship would be utilized for day and night patrol/surveillance along with anti-terrorist/ anti-smuggling operations in the Exclusive Economic Zone (EEZ) as well as Coastal Security.
It will strengthen the efforts of Indian Coast Guard for securing over 7500 km vast coastline, an Exclusive Economic Zone (EEZ) of over 20 lakh sq kms and more than one lakh merchant ships transiting per year through Indian waters for global trade.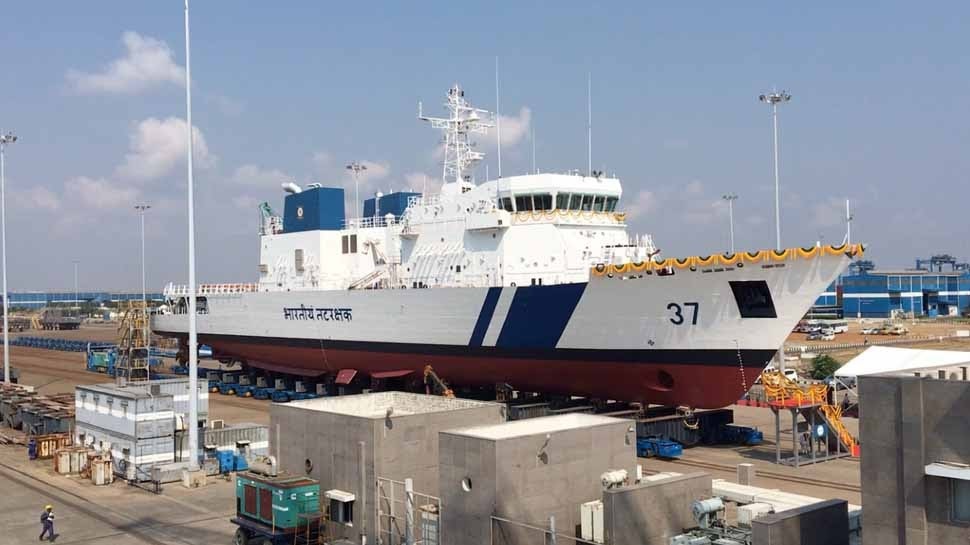 Indian Coast Guard
The Indian Coast Guard was formally inaugurated on 19th August, 1978. It operates under the Ministry of Defence.
The organization is headed by the Director General Indian Coast Guard (DGICG) exercising his overall command and superintendence from the Coast Guard Headquarters (CGHQ) located at New Delhi.
It has jurisdiction over the territorial waters of India including contiguous zone and exclusive economic zone.
It is responsible for marine environment protection in maritime zones of India and is coordinating authority for response to oil spills in Indian waters.
It has a wide range of task capabilities for both surface and air operations. It is one of the largest coast guards in the world.