Switch To Hindi
Nagoba Jatara
Why in News
A month-long Nagoba Jatra festival has come to an end in Telangana.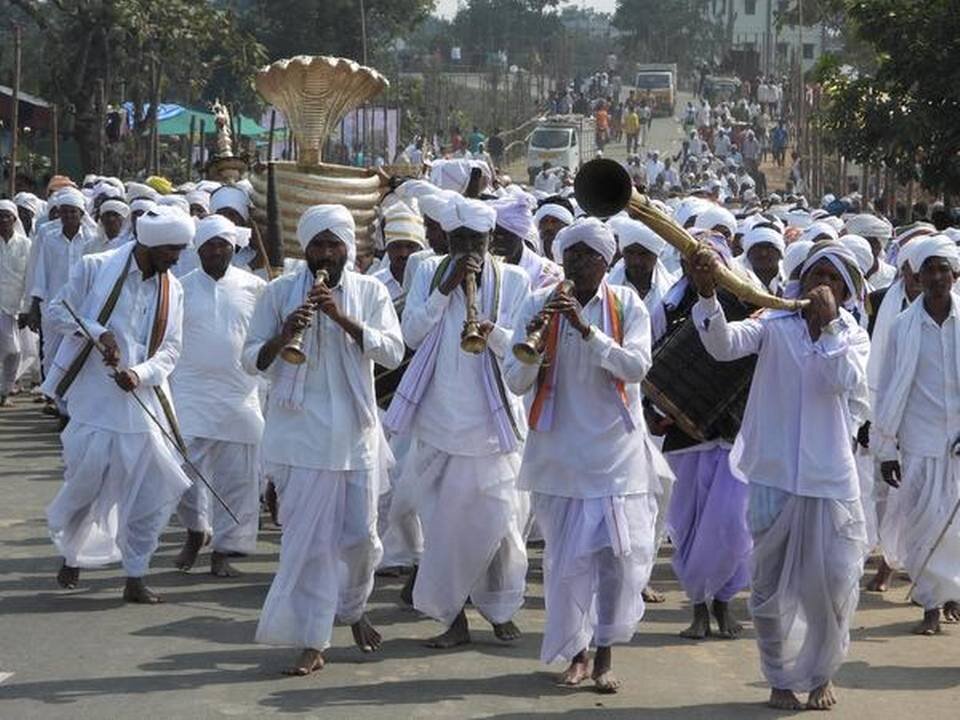 Nagoba Jatara is a tribal festival held in Keslapur village, Indervelli Mandal Adilabad district, Telangana, thus the festival is also known as Keslapur Jatara.
It is a huge religious and cultural event of the Boigutta branch of Mesram clan of the aboriginal Raj Gond and Pradhan tribes.
During the festival, the maha puja of serpent god Nagoba is held.
Gond Tribe
Gonds are one of the largest tribal groups in the world.
They mostly live in Madhya Pradesh, Chhattisgarh, Maharashtra, Andhra Pradesh, Gujarat, Jharkhand, Karnataka, Telangana, Uttar Pradesh, West Bengal and Odisha.
Gonds are subdivided into four tribes:


Raj Gonds
Madia Gonds
Dhurve Gonds
Khatulwar Gonds

It has been notified as a Scheduled Tribe.
Pradhan tribe
Pradhans are considered to be the junior branch of Gond tribe and are traditional bards to Gonds and recite mythologies, folk tales and songs of their gods and goddesses at various festivals, ceremonies and fairs for which service they are paid in cash or kind.