El-Nino Threatens Monsoon
According to the India Meteorological Department, the deficiency in rainfall in June was 33%.
With the El-Nino phenomenon being observed since the beginning of 2019, there are fears that this might lead to a deficient monsoon.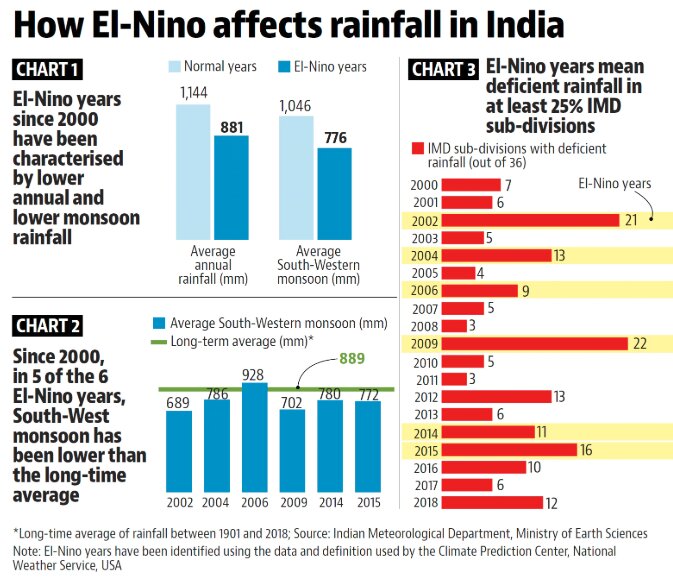 Deficient rainfall in June is devastating for farmers in large reaches of the country who have sown in expectation of rains.
This shortfall is observed not only in aggregate but also across regions.
Although a direct correlation between the two (rainfall deficiency & El-Nino) has not been established, rainfall data from 2000 onwards shows that monsoon rainfall is heavily impacted in the El-Nino years.
In five of these six El-Nino years (2002,2004,2006,2009,2014,2015), the monsoon rainfall was lower than the long-term average by 12% to 23%.