Switch To Hindi
Dr. Shyama Prasad Mukherjee
Why in News?
The Union Home Minister paid tribute to Dr. Shyama Prasad Mukherjee on his birth anniversary.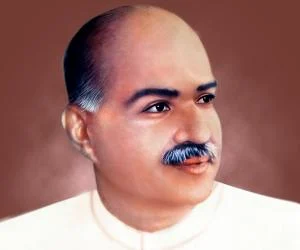 Who was Dr Shyama Prasad Mukherjee?
Shyama Prasad Mukherjee was born in a Bengali Brahmin family on the 6th July, 1901, in Calcutta.
He was an Indian politician, barrister, and academician who served as the Minister for Industry and Supply in Prime Minister Jawaharlal Nehru's cabinet.
At the age of 33, Shyama Prasad Mukherjee became the youngest vice-chancellor of Calcutta University in 1934.
During His term as Vice-Chancellor, Rabindranath Tagore delivered the university convocation address in Bengali for the first time, and the Indian vernacular was introduced as a subject for the highest examination.
He demanded the partition of Bengal in 1946 to prevent the inclusion of its Hindu-majority areas in a Muslim-dominated East Pakistan.
He also opposed a failed bid for a united but independent Bengal made in 1947 by Sarat Bose, the brother of Subhas Chandra Bose, and Huseyn Shaheed Suhrawardy, a Bengali Muslim politician.
He founded the Bharatiya Jana Sangh (BJS), the predecessor of the modern-day Bharatiya Janata Party (BJP).
In 1953, to protest against the special status given to Kashmir he tried to enter Kashmir without seeking permission and was arrested. He died in mysterious circumstances during detention.