The Urgency of Protecting Endangered Species from Extinction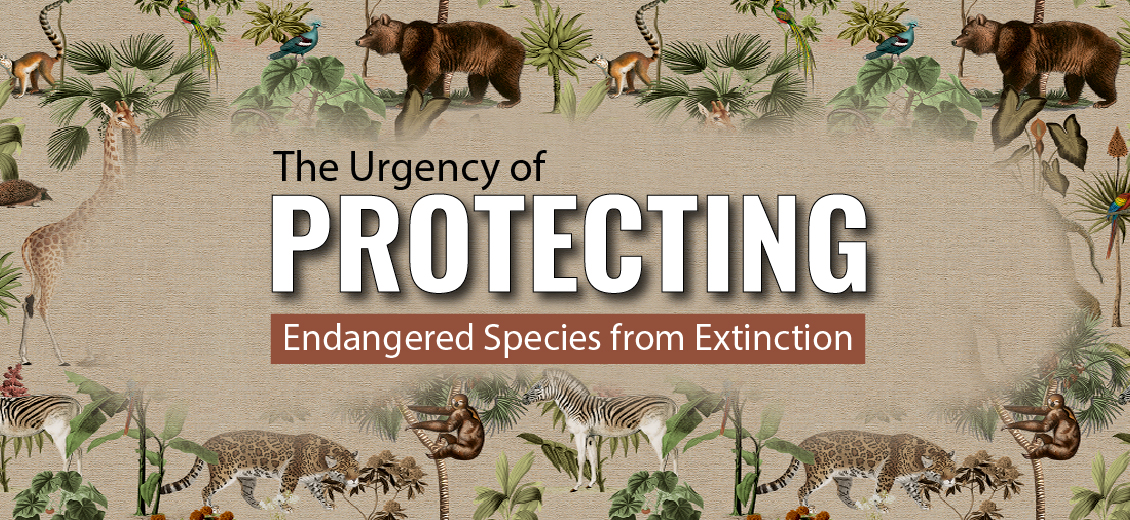 We come across a lot of information, news, and debates concerning climate change, global warming, environmental pollution, and the extinction of endangered species. Various organizations worldwide have taken numerous necessary steps, but these steps have proven to be just "a drop in the ocean." There is a pressing need to control global warming and reduce environmental pollution in order to protect endangered species.
Endangered Species
Endangered species are those that are at high risk of extinction in the near future. The International Union for Conservation of Nature (IUCN) maintains a Red List of Threatened Species, which categorizes species into different levels of risk. Currently, the IUCN Red List includes over 150,300 species, with more than 42,100 endangered with extinction. This includes 41% of amphibian species, 37% of rays and sharks, 36% of coral reefs, 34% of conifers, 27% of mammals, and 13% of birds. Experts believe that the current rate of animal species extinction is 1,000 to 10,000 times higher than the natural extinction rate. It has been estimated that 50% of the world's species are currently under the threat of extinction. There is no doubt that human activities have had a significant impact on animal extinction.
Causes of Extinction
The main causes contributing to the increasing extinction rate include poaching, habitat loss, changes in habitats, overexploitation of wildlife for profit, and pollution.
Multiple processes, combined with human activity, reinforce each other, leading to species extinction. Nature is destroyed for housing, agriculture, industry, and commerce, leaving no space for creatures. Land use changes, resource exploitation, climate change, and pollution contribute to the decline of global biodiversity. Landfills, industrial plants, towns, and hazardous chemicals harm biodiversity and worsen climate change. Pollutants affect animals' fertility, cause death, and accumulate toxins in tissues. Human land conversion occurs in tropical, temperate, boreal, and arctic regions. Pollution, especially in temperate zones near cities, and the introduction of harmful species are caused by human activities. Poaching and conflicts between humans and wildlife lead to near extinctions, such as elephants for ivory and rhinos for their horns. The little pangolins are the most trafficked creatures globally.
Importance of Protecting Endangered Species
Throughout the ages, thousands of species have evolved on land, in freshwater, and in the ocean, creating an intricate web of life that sustains our planet. Species serve as the bedrock of ecosystems, contributing to the conditions necessary for life, both individually and collectively. They provide us with food, medicine, and valuable resources. Additionally, they play a crucial role in soil formation, decomposition, water filtration, pollination, pest control, and climate regulation. For instance, pollinators like bees and butterflies are vital for the reproduction of many plants, including essential food crops. Declines in their populations can lead to reduced crop yields and even failures. Similarly, predators such as wolves and big cats help maintain the balance of other species within their ecosystems. Without them, herbivores can overgraze, leading to the destruction of plant communities and alterations in the ecosystem's composition.
Furthermore, species are a primary source of income and resources for millions of people worldwide. They are integral to the histories, cultures, traditions, and folklore of civilizations. Their aesthetic qualities and spiritual roles bring comfort, inspiration, and recreation. All living creatures are interconnected within the biosphere, a complex and delicately balanced network of ecosystems. The extinction of even a single species can trigger a chain reaction with disastrous consequences for the entire system. Therefore, conserving and preserving species diversity has distinct benefits.
In recent years, we have witnessed the recognition of the irreplaceable and critical role of biodiversity by the global community, particularly its connection to the ongoing climate change crisis. Climate change affects biodiversity, which in turn has adverse effects on human health. However, biodiversity, with its supported ecosystem resources, also significantly contributes to mitigating and adapting to climate change. Protecting and responsibly managing biodiversity is essential in addressing climate change.
Conserving endangered species
Various methods are currently used for species protection, including establishing protected areas, reintroducing animals, captive breeding, implementing conservation laws, and raising public awareness.
Protected areas are effective in saving species and habitats, benefiting not only threatened species but also other interconnected species. More areas should be designated for protection, and existing areas should be expanded.
Zoos and aquariums contribute significantly to conservation by maintaining captive populations. Through collaboration at different levels, they manage breeding programs to ensure healthy populations.
Individuals can also contribute by supporting conservation organizations, reducing their carbon footprint, and making sustainable choices in their daily lives.
Governments play a role in protecting endangered species by enacting laws and regulations, preventing activities like poaching and habitat destruction. Conservation organizations and scientists work together to address conservation challenges.
Global Initiatives and Agreements for Protecting Endangered Species
As we commemorate the 50th anniversary of Endangered Species Day, celebrated on May 19th, the World Wildlife Fund (WWF) raises awareness about the many endangered and critically endangered wildlife species. It strives to foster partnerships with local communities, governments, and corporations. WWF and HP have formed a collaboration to utilize nature-based solutions, restoring 1,340 acres of vulnerable Brazilian forests and improving forest management on 220,000 acres in China. With an investment of $80 million, this expansion aims to prevent climate change and the loss of nature while inspiring other businesses to address their environmental impact downstream.
The International Union for Conservation of Nature (IUCN) also plays a significant role in global species conservation. It assists governments and communities in developing effective and equitable protected and conserved areas that benefit society. The IUCN Global Ecosystem Typology provides a comprehensive classification framework for Earth's ecosystems, considering both functional and compositional characteristics. This typology helps identify ecosystems that will be crucial for biodiversity conservation, management, research, and human well-being in the future. Various significant international environmental agreements have emerged from IUCN congresses, including the Convention on Biological Diversity (CBD), the World Heritage Convention, the Ramsar Convention on Wetlands, and the Convention on International Trade in Endangered Species of Wild Fauna and Flora (CITES).
CITES continues to serve as a cornerstone of international conservation. It has 184 member Parties, and it restricts trade in over 38,000 species. Representatives from CITES nations gather at the Conference of the Parties (COP) every two to three years to review progress and revise protected species listings, which are categorized into three levels of protection. Moreover, CITES promotes collaborative efforts among law enforcement officers from wildlife authorities, national parks, immigration, and police departments to combat wildlife crime against species like elephants and rhinos.
The Role of Government Agencies and NGOs for Conservation and Protection
Governments have implemented several initiatives to conserve wildlife and their habitats. The Wildlife (Protection) Act of 1972 imposes severe penalties for violations of its provisions. India, for example, has included rare and endangered species like the Snow Leopard, Tiger, Gangetic Dolphin, Dugong, and Great Indian Bustard under Schedule-I of the Wildlife (Protection) Act, providing them with the highest level of protection. Major wildlife conservation schemes in India include Project Tiger, Project Elephant, Project Snow Leopard, Project Hangul, and Project Crocodile. The establishment of protected areas such as National Parks, Sanctuaries, Conservation Reserves, and Community Reserves across the country aims to provide enhanced protection for wildlife, especially threatened species and their habitats.
The Centrally Sponsored Scheme of 'Integrated Development of Wildlife Habitats' provides financial assistance to state and union territory governments for wildlife conservation and habitat improvement. Local communities actively participate in conservation efforts through eco-development activities that support forest agencies in wildlife protection. The Wildlife Crime Control Bureau (WCCB) collaborates with states and union territories to gather information on the poaching and illegal trafficking of wild animals and their products. WCCB shares alerts and warnings on poaching and illegal wildlife trade with relevant state and federal agencies to facilitate preventive action.
The Department of Endangered Species Management (ESM) is responsible for the conservation of India's rare and endangered species. It conducts status surveys, research, monitoring, preparation of conservation action plans, and advocacy. Conservation projects undertaken by ESM include research on olive Ridley turtles, monitoring endangered carnivores, mountain ungulates, and pheasants in the Himalayas, assessing the impact of the tsunami on the Nicobar Megapode (bird), developing a conservation action plan for the Hangul or Kashmir stag, conducting status surveys of the Indian peafowl, Himalayan brown bear, and Asiatic black bear, and reviewing the listing of species in the IUCN Red Lists and the schedules of the Indian Wildlife (Protection) Act.
In addition to government agencies, non-governmental organizations (NGOs) in India play a crucial role in protecting wildlife and forests. Some prominent NGOs include WWF-India, Wildlife SOS, Wildlife Protection Society of India, Centre for Wildlife Studies, and Nature Conservation Foundation. These organizations actively work on various fronts to safeguard and conserve biodiversity, collaborating with communities, conducting research, advocating for policy changes, and implementing conservation projects.
Overall, the combined efforts of government agencies and NGOs are essential for effective conservation and protection of endangered species, preserving their habitats, and ensuring a sustainable future for biodiversity.
Conclusion:
The importance of protecting endangered species from extinction cannot be overstated. The loss of even a single species can have far-reaching consequences for the health and stability of our planet's ecosystems, as well as for our cultural heritage and quality of life. We must accept responsibility for this situation and take immediate action to ensure that future generations inherit a diverse and abundant natural world.
Sources
https://www.iucnredlist.org/about/background-history
https://greentumble.com/10-reasons-why-species-become-endangered
https://wwf.panda.org/discover/knowledge_hub/endangered_species/
https://www.worldwildlife.org/business/hp-inc
https://www.worldwildlife.org/pages/cites
https://wii.gov.in/endangeredspeciesmanagement
https://www.pib.gov.in/PressReleasePage.aspx?PRID=1843396
https://www.unep.org/explore-topics/ecosystems-and-biodiversity/about-nature-action
https://iucnsos.org/what-we-do/why-protect-species/
Arifa Nadeem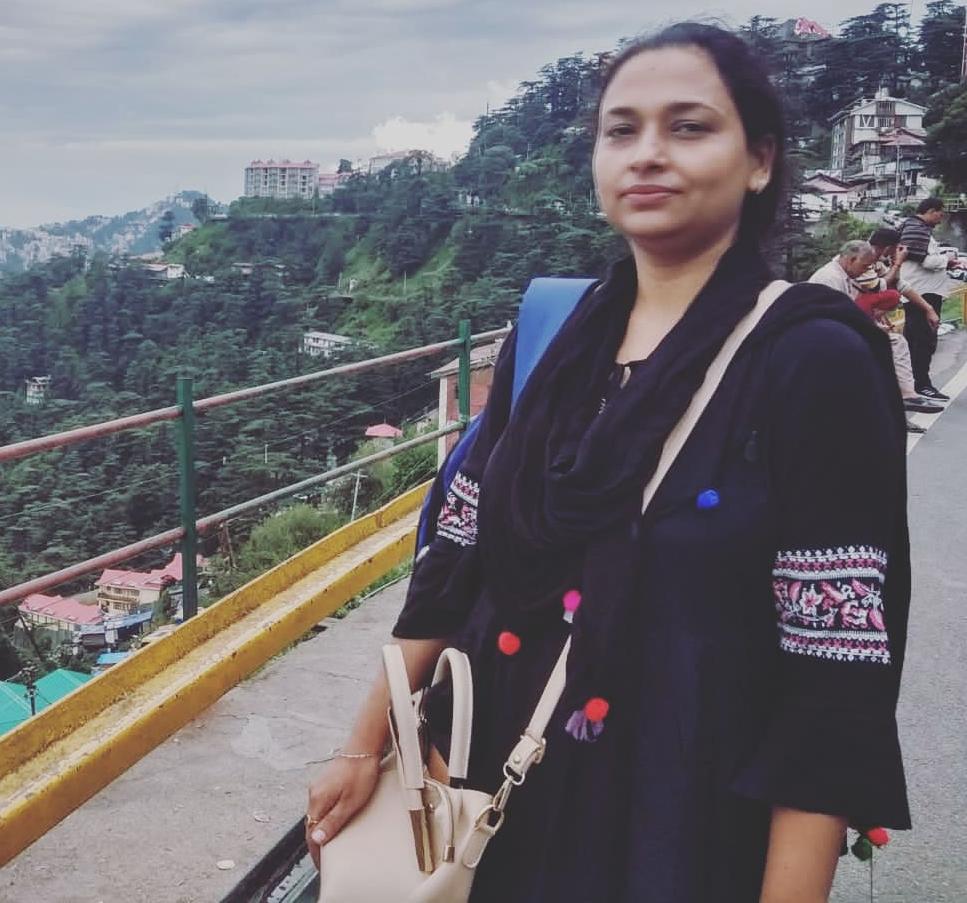 Arifa Nadeem is from Jhansi, UP. She has qualified UGC NET in Tourism Administration & Management and is currently pursuing her Ph.D. in Tourism from Bundelkhand University, Jhansi.