Sustainable Development Goals (SDGs) and Environmental Sustainability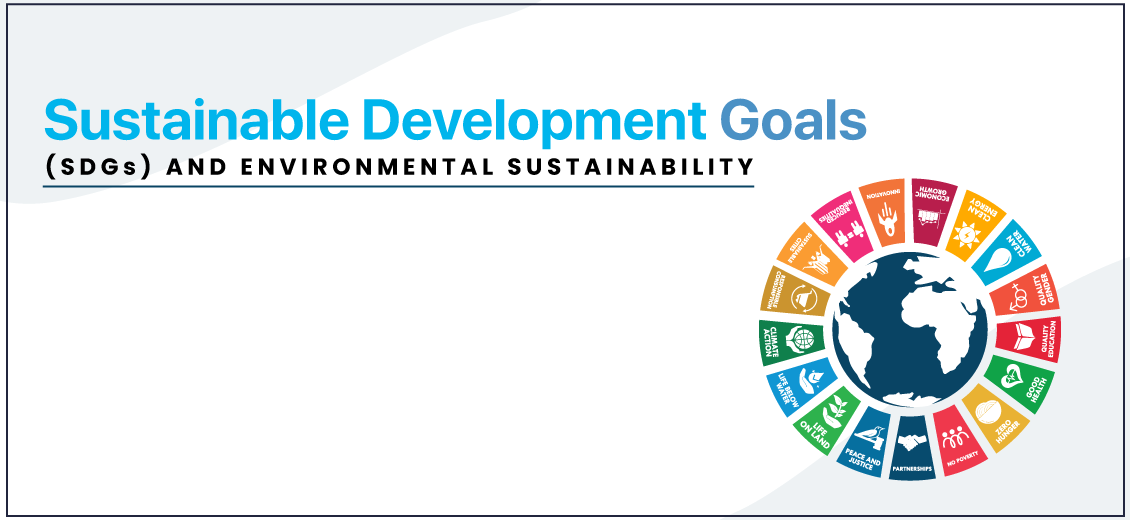 "Without nature, we have nothing. Without nature, we are nothing."
These are the words of UN Secretary-General Antonio Guterres, delivered at the historic UN COP15 biodiversity summit which was held in Montreal, Canada, in December 2022. He emphasized the critical need for action to safeguard nature and biodiversity. As we all are aware that environmental sustainability is essential for preserving the planet's natural resources, protecting ecosystems, mitigating climate change, promoting human health and well-being, and achieving long-term social and economic development. Environmental sustainability is a core component of the Sustainable Development Goals (SDGs). By integrating environmental sustainability into the SDGs, the global community acknowledges the interconnectedness of environmental issues with social and economic development. It emphasizes the need to pursue a balanced and integrated approach to ensure a sustainable future for both current and future generations.
SDGs
The Sustainable Development Goals (SDGs) are a set of 17 global goals established by the United Nations in 2015 as part of the 2030 Agenda for Sustainable Development. These goals provide a comprehensive framework for addressing social, economic, and environmental challenges to achieve a sustainable future for all. The SDGs build upon the earlier Millennium Development Goals (MDGs) but are more comprehensive and ambitious in their scope. They address a wide range of interconnected issues, including poverty eradication, education, health, gender equality, clean energy, environmental protection, and sustainable economic growth.
The SDGs provide a holistic framework for governments, businesses, civil society organizations, and individuals to work together towards a more equitable, inclusive, and sustainable world. Achieving these goals requires collective action, innovative approaches, and strong partnerships across all sectors of society. All these 17 goals are interconnected, and progress in one goal often relies on progress in others. The SDGs recognize the integrated nature of sustainable development and call for collaborative and holistic approaches to achieve a more equitable, inclusive and sustainable world for present and future generations.
Key Environmental Challenges
Despite global accords, biodiversity and ecosystem loss are accelerating across the globe. We are witnessing a dangerous decrease in nature, and humans are to blame. Nature has deteriorated more drastically in the last 50 years than at any other period in the history of humanity, while global warming risks have accelerated. We face the sixth great extinction with up to 1 million species threatened. Humans have altered 75 % of the Earth's ice-free surface, destroying wetland areas, destroying marine habitats, and diminishing the ocean and forests.
More than two-thirds of the tropics' population, or around 2.7 billion people, rely directly on nature and biodiversity for at least one of their fundamental requirements. Today, over 1.6 billion people rely on forests for a living, including 70 million Indigenous people, and 80 % of people living in developing countries and rural areas rely on traditional plant-based remedies for basic health care.
Environmental Sustainability
Environmental sustainability addresses the interconnected nature of global challenges. It ensures the health and preservation of ecosystems, including forests, oceans, wetlands, and biodiversity. Issues like poverty, hunger, water scarcity, and climate change are interrelated and require holistic solutions. Environmental sustainability provides a framework for addressing these challenges in an integrated and coordinated manner, fostering collaboration between governments, organizations, businesses, and individuals. By preserving and restoring ecosystems, we maintain the balance and functioning of the Earth's natural systems, which are essential for human well-being and survival. Undoubtedly by embracing sustainable practices and policies, we can create a more resilient and thriving world for current and future generations.
Role of SDGs in Environmental Sustainability
Several goals directly address environmental issues, while others have significant implications for environmental sustainability. The SDGs address natural resource management, climate change, water-related concerns, marine issues, biodiversity and ecosystems, circular economy, environmentally sound management of waste and chemicals, and a variety of other areas.
Here are some key connections between the SDGs and environmental sustainability:
Goal 6 (Clean Water and Sanitation) emphasizes the importance of ensuring clean water and sanitation for all. It aims to address water scarcity, water pollution, and inadequate sanitation practices. Access to clean water and sanitation is critical for environmental sustainability, as well as human health and ecosystem integrity.
Goal 7 (Affordable and Clean Energy) focuses on ensuring access to affordable, reliable, sustainable, and modern energy for all. It promotes renewable energy sources and energy efficiency, which are crucial for reducing greenhouse gas emissions and mitigating climate change. Shifting towards clean energy is essential for achieving long-term environmental sustainability.
Goal 11 (Sustainable Cities and Communities) emphasizes the need to make cities and human settlements inclusive, safe, resilient, and sustainable. It addresses issues such as urbanization, air pollution, waste management, and access to green spaces. Creating sustainable cities and communities is crucial for environmental sustainability, as the majority of the global population resides in urban areas.
Goal 12 (Responsible Consumption and Production) aims to promote sustainable consumption and production patterns. It encourages resource efficiency, waste reduction, sustainable management of chemicals and wastes, and the implementation of environmentally sound practices. Responsible consumption and production are fundamental for minimizing environmental impacts and promoting sustainable development.
Goal 13 (Climate Action) focuses on urgent action to combat climate change and its impacts. It calls for reducing greenhouse gas emissions, increasing resilience to climate-related disasters, and promoting climate adaptation measures. Achieving this goal is vital for the long-term environmental sustainability of the planet.
Goal 14 (Life Below Water) and 15 (Life on Land) are dedicated to the conservation and sustainable use of marine and terrestrial ecosystems, respectively. They address issues such as marine pollution, overfishing, deforestation, habitat loss, and biodiversity conservation. Protecting and restoring these ecosystems are essential for environmental sustainability and the well-being of both human and non-human species.
Goal 17 (Partnerships for the Goals) recognizes the importance of global partnerships in achieving all the SDGs, including environmental sustainability. Collaboration between governments, businesses, civil society, and other stakeholders is essential for mobilizing resources, sharing knowledge, and implementing effective environmental initiatives.
Policies and Initiatives for Environmental Sustainability
By 2030, the Global Biodiversity Framework's four goals and 23 targets will protect 30% of the Earth's lands, oceans, coastal areas, and inland waters; reduce harmful government subsidies by $500 billion per year; cut food waste by half; and increase international financial flows from developed to developing countries, particularly least developed countries, Small Island Developing States, and countries with transition economies, to at least $30 billion per year to restore biodiversity. The Kunming-Montreal Global Biodiversity Framework was established in 2022 as a breakthrough agreement among governments to alter society's connection with biodiversity. While the Paris Agreement seeks to address the negative effects of climate change, the Global Biodiversity Framework seeks to address the underlying causes of threats to nature and the benefits it provides to humans.
India has also been actively working towards environmental sustainability through various initiatives and measures. India has made significant strides in renewable energy development. It is one of the world's largest producers of renewable energy, particularly solar and wind power. The country has set ambitious targets to increase its renewable energy capacity, to achieve 450 GW by 2030. India co-founded the International Solar Alliance with France. The ISA aims to promote solar energy adoption and facilitate collaboration among solar-rich countries. The Swachh Bharat Abhiyan (Clean India Mission) focuses on solid waste management, cleanliness, and sanitation. As well as the Jal Shakti Abhiyan focuses on water conservation, rainwater harvesting, and groundwater recharge. The government has also launched the Namami Gange program to rejuvenate and clean the Ganga River. The government has launched initiatives like Paramparagat Krishi Vikas Yojana (PKVY) to promote organic farming, soil health management, and agroecology practices.
Challenges and Way Forward
While the Sustainable Development Goals (SDGs) provide a comprehensive framework for achieving environmental sustainability, there are several challenges like climate change, biodiversity loss, unsustainable consumption and production, water scarcity and pollution, governance and policy implementation, and global cooperation. These challenges require a multi-faceted approach that integrates environmental considerations into development planning, promotes sustainable practices, enhances capacity-building efforts, and fosters international cooperation. It also requires addressing social and economic factors that contribute to environmental degradation, ensuring inclusivity, and empowering communities to participate in sustainable development efforts.
To accelerate progress toward achieving environmental sustainability, it is important to implement strategies and measures that address the key challenges and promote sustainable practices. Some strategies that can help to accelerate the progress; strengthening the policy frameworks, promoting sustainable consumption and production, increasing investments in renewable energy, conserving and restoring biodiversity, improving waste management, strengthening climate action, fostering collaboration and partnerships, and last but not the least is to promote environmental education and awareness.
In conclusion, I must say that efforts to address the climate issue and meet Sustainable Development Goals will fail until world leaders, governments, businesses, and individuals take decisive steps to decrease the enormous pressure placed on nature. In reality, investing in nature is not a diversion from other types of growth; rather, it is essential for progress and a sustainable future.
Sources
https://www.undp.org/from-cacophony-to-harmony?gclid=CjwKCAjwvdajBhBEEiwAeMh1U_TDOUeMvOC70V8rXBczki8AFqy5Zj1lvQ60_LtDbteMhCpQ2bnsphoCYb8QAvD_BwE
https://sustainabledevelopment.un.org/memberstates/india
https://unfccc.int/topics/cooperative-activities-and-sdgs/action-on-climate-and-sdgs?gclid=CjwKCAjwvdajBhBEEiwAeMh1U29UOdoZ_BxfgAAItOSqLOolBtruaDgay_BK0FpOBgypPcvrP9IfexoCDE8QAvD_BwE
https://pib.gov.in/Pressreleaseshare.aspx?PRID=1762960
https://www.cbd.int/article/cop15-cbd-press-release-final-19dec2022
https://www.worldwildlife.org/stories/what-is-the-sixth-mass-extinction-and-what-can-we-do-about-it
https://www.nationalgeographic.com/environment/article/ipbes-un-biodiversity-report-warns-one-million-species-at-risk
Arifa Nadeem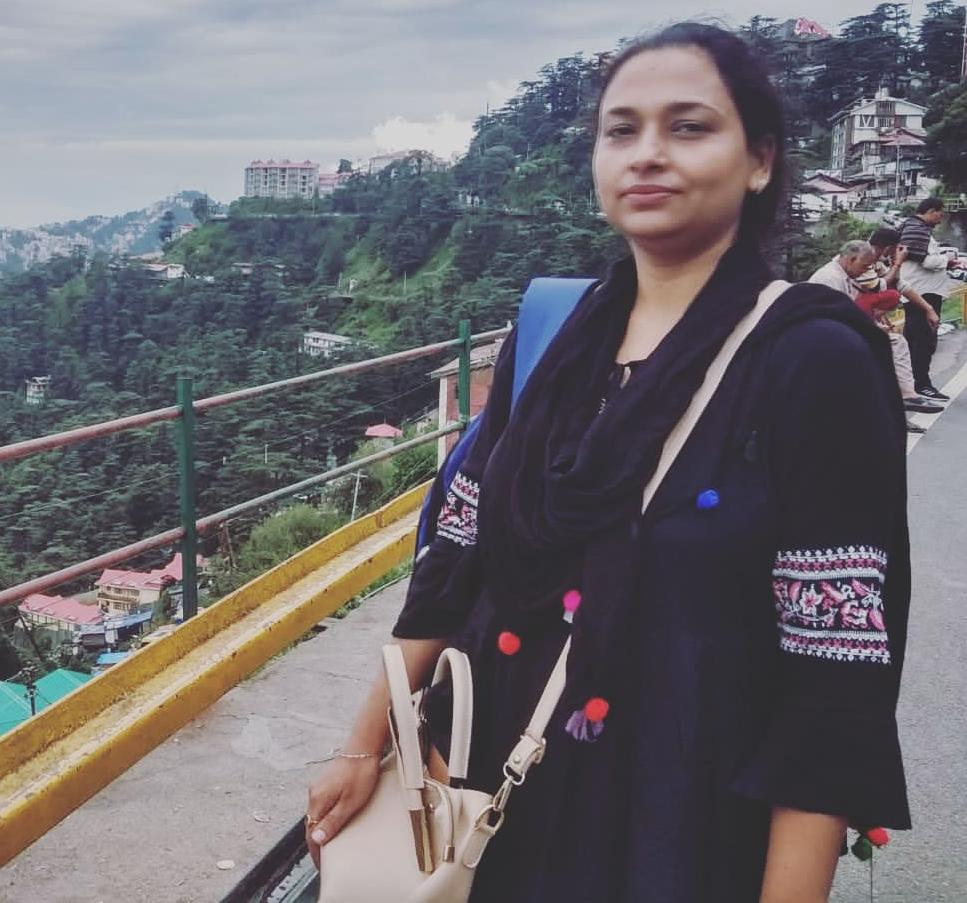 Arifa Nadeem is from Jhansi, UP. She has qualified UGC NET in Tourism Administration & Management and is currently pursuing her Ph.D. in Tourism from Bundelkhand University, Jhansi.